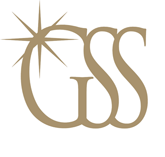 Red Bank, NJ (PRWEB) May 18, 2011
Garden State Securities brokerage and financial planning firm, continues to grow with a new office in Scotch Plains, NJ. Manager David Persaud looks forward to welcoming new and existing clients to their beautiful space on Park Avenue. He states, "We are thrilled to open this office and offer our services to the Scotch Plains and surrounding community. We hope that this new location will encourage people to stop in and see how we can help them with their investment concerns."
With this new office in Scotch Plains, GSS offers a myriad of investment and financial services ranging from advice for the first-time investor, to guidance for the more seasoned or sophisticated individual. Mr. Persaud is accompanied in his office by financial consultants Randolph McNeill, Vincent Greene, Jeff Wright, Brent McCollin, and Peter Meme.
"We couldn't have found a better location for our team. Our new location fosters growth, which in turn helps us to keep pace with our client's continually evolving needs. Overall, our new space allows us to continue to provide the exceptional service our clients have always been accustomed to and expect from our team," continues Persaud.
Garden State Securities is Garden State Securities, Inc. (GSS) is a full service independent brokerage and financial planning firm. Founded in 1980, GSS has earned a nationwide reputation for excellence in providing a high quality of investment management and advice to small businesses, corporate executives, and individual investors. With a team of experienced professionals, GSS has consistently provided its clients with sound investment solutions to meet their needs.
The office is located at 373 Park Avenue in Scotch Plains. The phone number is 908-753-5935 and the fax is 908-322-5936.
###