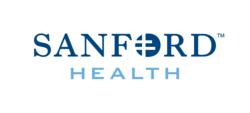 Students deserve the opportunity to engage in real science. They deserve the joy of discovery as well as the frustration of failure that makes up the world of research.
Fargo, ND & Sioux Falls, SD (PRWEB) May 04, 2011
Sanford Research announces The Sanford PROMISE, a new and innovative outreach program connecting students, educators and communities with science and research in meaningful ways, and ultimately preparing and inspiring our next generation of scientists.
"The goal of PROMISE is to create opportunities where thinking is visible for students of all ages," said Jill Weimer, PhD, a Sanford researcher and co-director of The Sanford PROMISE. "Students deserve the opportunity to engage in real science. They deserve the joy of discovery as well as the frustration of failure that makes up the world of research."
The Sanford PROMISE will be formally introduced the Biomedical Discovery Day, May 5, at the Sanford Center in Sioux Falls, where Sioux Falls and Fargo educational and business partners will engage more than 250 students on biomedical, engineering and biotechnology careers.
The Sanford PROMISE is designed to include a variety of hands-on opportunities that engage middle and high school students, undergrad and graduate students as well as current scientists, science teachers and life-long learners in the Sioux Falls and Fargo regional communities. A series of educational platforms, which will be introduced over the course of this summer, include community lectures, shadowing opportunities, side-by-side learning with researchers and internships. Educators participating in the program have the opportunity to work with scientists and develop curriculum and experiments to take back to the classroom.
According to Sanford Health executive vice president Dave Link, Sanford Health is counting on PROMISE to play an important role in priming the pipeline for a growing science-based economy in the Midwest. "The 21st century workplace and workforce is vastly different than a generation ago, which is why STEM (Science, Technology, Engineering, Mathematics) educational opportunities are a growing focus and priority for all of our communities," said Link.
As cited by the Bureau of Labor Statistic, through 2012, science and engineering jobs will grow 70 percent faster than other occupations. By 2014, employers expect to hire 2.5 million new STEM workers. "An increasing amount of research is beginning to reveal the power of partnerships 'across the divide' (between K-12 and higher education) when it comes to the sciences," added Link.
According to South Dakota Secretary of Education Melody Schopp, PhD, it's important that both public and private partners understand and embrace the benefits of STEM-based education, which integrates technology and 21st century skills. "It takes both sectors to create an innovative platform within this landscape. Sanford's focus and ongoing commitment through PROMISE will create a long-term advantage for many of our youth when they compete for the high-tech, high-wage jobs of the future," said Dr. Schopp.
Biomedical Discovery Day will be held at the Sanford Center, Sioux Falls, from 9 a.m.-2 p.m. on May 5. A Sioux Falls community lecture series will begin May 12, which will debut the opening of The Sanford PROMISE Community Lab as well as tours of the Sanford Center. Tours will begin at 5 p.m., with a lecture by David A. Pearce, PhD, vice president, Sanford Research, "Sanford Research: Past, present and future" at 6 p.m. and a social to follow. A simulcast of the lectures will be held in Fargo at the 2801 Building, 2801 South University, starting at 6 p.m. All lectures will be available for viewing at http://www.sanfordresearch.org. Public is asked to RSVP their attendance at these events to sanfordoutreach(at)sanfordhealth(dot)org or 605.312.6300.
Jill Weimer and Pete Vitiello, researchers in the Sanford Children's Health Research Center, are co-directors of The Sanford PROMISE.
About Sanford Health
Sanford Health is an integrated health system headquartered in Fargo, ND and Sioux Falls, SD and consists of two long-standing organizations that merged in 2009. Sanford is now the largest, rural, not-for-profit healthcare system in the nation with a presence in 111 communities in eight states. In addition, Sanford Health is in the process of developing international clinics in Belize and Ireland.
Sanford Health includes 32 hospitals, 111 clinic locations and more than 900 physicians in 70 specialty areas of medicine. With more than 20,000 employees, Sanford Health is the largest employer in North and South Dakota. The system is experiencing dynamic growth and development in conjunction with Denny Sanford's $400 million gift in 2007, the largest gift ever to a healthcare organization in America. This gift is making possible the implementation of the several initiatives including global children's clinics, multiple research centers and finding a cure for type 1 diabetes. For more information, visit http://www.sanfordhealth.org.
Contact:
Stacy Bauer Jones
Sanford Media Manager – Sioux Falls Region
(605) 366-2432
###