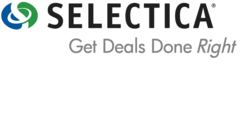 Selectica's Fusion '11 brings together business leaders at the forefront of innovation.
San Jose, CA (PRWEB) May 11, 2011
Selectica, Inc. (NASDAQ: SLTC), provider of deal management solutions, including sales configuration and contract lifecycle management solutions, today announced that Fusion '11, Selectica's annual contract management summit, will be held at Le Meridien Hotel in San Francisco, California from May 31 to June 2, 2011.
"Selectica's Fusion '11 brings together business leaders at the forefront of innovation," said Allen Pogorzelski, Selectica's Vice President of Marketing. "It's a unique opportunity for professionals in Legal, Sales, Procurement, Compliance, and IT organizations to share best practices and propose new ideas to enable Selectica Deal Management solutions to provide even more value to our customers."
The event features a wide variety of sessions designed to help companies get the most out of their Selectica solution investments. Sessions include:

Product demonstrations led by customers in financial services, high tech, government contracting, and energy
Interactive forums to share feedback on Selectica's product development roadmap
Best practices seminars in areas such as change management, solution deployment, analytics, and e-signature integration
Product-focused discussions on how to better leverage key functionality in Selectica solutions
"Ask the Expert" question and answer sessions led by Selectica's professional services team
This year's event also features a full day dedicated to Selectica's sales configuration solution customers led by Gartner Research Vice President Michael Dunne.
Registration for this year's event is free to all Selectica customers and invited guests. Fusion '11 is sponsored by Selectica partners Echosign, EMC Corporation, and Huron Consulting. To learn more about the event and to register for Selectica Fusion '11, visit http://www.selectica-fusion.com/.
About Selectica, Inc.
Selectica (NASDAQ: SLTC) provides Global 2000 companies with deal management solutions to help companies close business faster, with higher margins and lower risk. Selectica offers tightly integrated applications for sales configuration, pricing, quoting, and contract lifecycle management, including modules for mobile devices and employee self-service. With over 100,000 users and over one million new contracts processed annually, Selectica is changing the way companies do business. Selectica customers represent leaders in technology, healthcare, government contracting, and telecommunications, including Bell Canada, Cisco, Covad Communications, Fujitsu, CA Technologies, ManTech, and Qwest Communications. For more information, visit http://www.selectica.com.
Forward Looking Statements
Certain statements in this release and elsewhere by Selectica are forward-looking statements within the meaning of the federal securities laws and the Private Securities Litigation Reform Act of 1995. Such information includes, without limitation, business outlook, assessment of market conditions, anticipated financial and operating results, strategies, future plans, contingencies and contemplated transactions of the Company. Such forward-looking statements are not guarantees of future performance and are subject to known and unknown risks, uncertainties and other factors which may cause or contribute to actual results of Company operations, or the performance or achievements of the Company or industry results, to differ materially from those expressed, or implied by the forward-looking statements. In addition to any such risks, uncertainties and other factors discussed elsewhere herein, risks, uncertainties and other factors that could cause or contribute to actual results differing materially from those expressed or implied for the forward-looking statements include, but are not limited to the on-going global recession; fluctuations in demand for Selectica's products and services; government policies and regulations, including, but not limited to those affecting the Company's industry; and risks related to the Company's past stock granting policies and related restatement of financial statements. Selectica undertakes no obligation to publicly update any forward-looking statements, whether as a result of new information, future events or otherwise. Additional risk factors concerning the Company can be found in the Company's most recent Form 10-K, filed by the Company with the Securities and Exchange Commission.
PR Contact:
Jordan McMahon
(408) 545-2494
pr(at)selectica(dot)com
Investor Contact:
Todd Spartz
(408) 545-2648
ir(at)selectica(dot)com
###