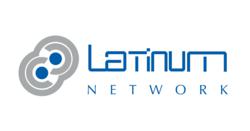 Because the U.S. Hispanic population is so dynamic and diverse, what's hardest for companies to solve for on their own are exactly the kind of actionable, integrated strategies that come out of their participation in the Latinum Network
New York, NY (PRWEB) May 10, 2011
Latinum Network (http://www.latinumnetwork.com), an innovative business network of the leading companies targeting the Hispanic consumer, will lead a day-long roundtable to explore Hispanic consumer archetypes, the key consumer groups that make up today's 51 million US Hispanics. At the "Emerging Strategies for 360° Hispanic Consumer Interaction" roundtable, taking place on Thursday, May 12 in New York City, Latinum member companies will analyze four key archetypes in detail, combining cutting-edge data with new, proprietary qualitative consumer profiles created specifically for this session. The Latinum analysis and peer to peer exchange will center on consumers' interactions with the world, including people, media, sports, and activities – and will specifically focus on proven and emerging strategies that marketers can leverage to position their products and services.
The one-day roundtable, hosted at Heineken, will be attended by a number of Latinum Network's 70-plus member companies including Colgate-Palmolive, Comcast Corporation, Diageo, MetLife, NBA, NFL, PepsiCo, Staples, Unilever and others. According to Brand Director for Tecate, Carlos Boughton, "We are so pleased to host this brand roundtable. The unique combination of Latinum's original analytics with leading brands' shared perspectives and best practices should provide actionable implications about cost effectively targeting this important consumer segment."
According to Latinum Network Co-Founder Michael Klein, "For each of the four archetypes, we have created rich new profiles of these consumers' media and non-media interactions, allowing us to provide marketers with the insights, strategies and tools they need to address these populations more genuinely and to enter into a relationship that's authentic and true. The explosion of choices consumers now have for interacting with brands makes it more critical than ever for companies to have a way to access in one place a fuller, more well-rounded portrait of these individuals. And because the U.S. Hispanic population is so dynamic and diverse, what's hardest for companies to solve for on their own are exactly the kind of actionable, integrated strategies that come out of their participation in the Latinum Network."
Archetype One: MOM
Hispanic moms are caught between two worlds. While they may be acculturated and English-speaking, motherhood tends to provoke feelings of "emotional acculturation" – or "cultural reachback" – causing them to look for ways to highlight their home culture for the sake of their children. As the key target for many food, beverage, personal care, household product, and education companies because they drive household decision-making, Hispanic American moms need to be truly understood by marketers attempting to forge a bond.
Archetype Two: 21-49 YEAR OLD MEN
Everyone knows 21-49 year old men buy alcohol, like sports and take care of their cars, but what else? How are these targets mixing work and personal lives: How quickly does "acculturation" happen – and how does acculturation differ for men vs. women?
Archetype Three: AGING HISPANICS (50+)
As the foreign-born population ages, this mostly Spanish-speaking group is becoming more important for insurers, drug companies and financial services firms. Understanding how this group is thinking about the aging process, interacting with traditional vs. online media, and is navigating an increasingly complex financial environment is critical for those looking to grow in the under-penetrated Hispanic 50+ year old target.
Archetype Four: NATIVE-BORN HISPANIC MILLENNIALS
Millennials are the fastest growing population segment in America, and are no longer just reacting to general market trends – they are creating their own culture and driving their own definition of what it means to be Hispanic and American. Predominantly bilingual, they over-index in smart phones and social media – but still remain attached to home culture and their families. Understanding their crucial intersection point in Hispanic-American culture, and how it is likely to change over the next 15 years, allows marketers to reach an influential group across a widely diverse set of interaction points.
For more information about Latinum Network and the May 12 meeting, please contact: Isabel Leal, ileal@latinumnetwork.com, 240 482 8026.
About Latinum Network
The Latinum Network is the premier business network that assists brands in taking advantage of the growing U.S. Hispanic market through strategic analytics, cutting-edge research and peer-to-peer collaboration. The company was established by David Wellisch, founder and former general manager of AOL Latino, and Michael Klein, former top executive at the Corporate Executive Board, the world's leading business network provider. Latinum Network assists executives and their teams in developing deeper insights into the market, more effective strategies for the segment, and the solutions required to successfully design and execute core marketing initiatives. The company currently has more than 70 members including some of the nation's most recognizable brands including 7-Eleven, Inc., ConAgra Foods, DirecTV, Heineken/Tecate, Kraft, Meredith, Microsoft, NBA, NFL, PepsiCo, Time Inc. (People en Español), Unilever and Univision, among others. Latinum Network is a wholly owned business of EcoNet Ventures LLC. For more information, visit http://www.latinumnetwork.com.
###