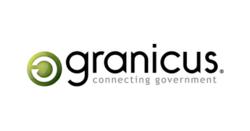 Granicus and Legistar combine to offer government staff and citizens access to more timely and comprehensive legislative data.
San Francisco, CA (PRWEB) May 11, 2011
Granicus, the leading cloud platform provider for government transparency, efficiency, and citizen participation, today announced the acquisition of Daystar Computer Systems, a privately held leader in agenda management products and services for government based in Chicago, IL. The acquisition expands Granicus' product portfolio with powerful legislative tools to run government policy-making with greater efficiency and transparency than ever before.
Now, Granicus' more than 850 customers can attain even higher levels of legislative success. As part of this acquisition, Daystar's core product, Legistar, will be added to Granicus' cloud platform as part of the Legislative Management Suite. Government agencies will be able to leverage Granicus' solution to access Legistar's world-class agenda and minutes tools to streamline their workflows from start to finish. The Legistar product delivers the most comprehensive set of features to create, manage, track, and retain bills, ordinances, and other legislation, generate meeting agendas and minutes, and publish everything to the web. Nearly 100 government entities currently rely on it to process over 3.1 million pieces of legislative data including votes, appointments, and other meeting actions.
Together, Granicus and Legistar combine to offer government staff and citizens access to more timely and comprehensive legislative data. Now, current policy actions, reports, and full legislative histories can be integrated seamlessly with Granicus' streaming video and live meeting management tools. As a result, staff workflows are completely automated in the cloud and end-users are able to use a portal to keyword search policy, watch discussions, and follow actions as the item flows through the legislative process.
"This acquisition merges the industry's leading legislative management and government transparency solutions. Unifying our technologies in the cloud puts us in a strong position to make government decision-making more productive through tools that process legislative data with the utmost speed, accuracy, and openness. It's also going to provide agencies with a simple way to save money, eliminate redundancies, and make fundamental enhancements to the legislative process," said Tom Spengler, CEO and Co-Founder on the Granicus Blog. "The combined value of our solution is only going to get stronger with time—you can expect to see a lot more innovation to enrich transparency, legislative workflows, and citizen collaboration very soon."
The City of Long Beach, CA has been using Granicus and Legistar since 2002 to improve legislative efficiency and transparency. They have achieved nearly $3.1 million in total cost savings by reducing the amount of paper and people required to run their processes.
"As one company, we're in a stronger position to leverage our combined 35 years of government industry and technology experience to help agencies fulfill their legislative goals," said Ron Cichon, President of Daystar Computer Systems. "Granicus and Daystar have been successful partners for years; I'm excited to be able to combine our technologies and companies to address market demands and take government legislative workflows to the next level with accelerated momentum."
"Granicus' acquisition of Legistar opens many new opportunities to evolve democracy through technology," said Javier Muniz CTO and Co-Founder of Granicus. "We'll continue to deliver an open architecture to encourage innovation and compatibility with third party applications. Also, we're going to be able to open up even more legislative metadata that will allow developers unprecedented access to the legislative process. It's our hope that this data will enable a new generation of open government apps in the years to come."
Resources:

# # #