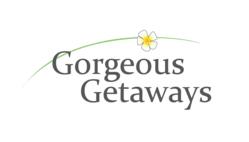 "CMC has been managing patients from some of the largest cruise ships in the world for over 15 years so fully understand the needs and cultural differences required to support global clients." Says Rachel Rowling, Global Director – Gorgeous Getaways.
Edmonton, Alberta (PRWEB) May 12, 2011
Gorgeous Getaways Inc. the global leader in cosmetic surgery holidays today announced that Cozumel, Mexico is fast becoming the destination of choice for North American clients seeking affordable high quality cosmetic surgery, weight loss, full dental restorations, medical, and non-surgical treatments in a safe and relaxing environment. The partnership with local hospital Costamed and dental (CMC) will promote Cozumel as a Center of Excellence which is supported by the Mayor of Cozumel, Aurelio Joaquin Gonzalez and the local tourism board.
Lights, Camera, Action
Production has just wrapped with a Miami based Telemundo film crew to shoot an hour long documentary that will showcase (before, during, and after) the journey of four cosmetic surgery clients from Los Angeles, Florida, Memphis, and Dallas and follow them on their amazing cosmetic surgery transformation and experience in Cozumel. Featured surgeries include: surgical procedures (facelifts, browlift, thigh lift, liposuction, and vaginalplasty), dental cosmetic surgery (full and partial restoration) and non-surgical treatments. The documentary is scheduled to air in the US in major US cities at the end of May. An Australian film crew is also set to arrive for filming in Mid-June, with numerous other media production underway in other parts of the world.
Partnership Growth
"Since teaming up with Gorgeous Getaways we have had to increase our medical team with redevelopment and expansion of one of our hospital wings to accommodate the growing number of international cosmetic surgery clients" says Jenny Segovia, Chief Executive, Costamed Hospital and Dental. The CMC medical team - headed up by Dr. Duarte, the Current President, Mexican Board of Plastic, Aesthetic and Reconstructive Surgery now includes Dr. Marco Antonio Carmona, and Dr. Rodrigo Morales also feauturing Dr. Nava and Dr. Cardenas for cosmetic dental and dermatology treatments. CMC will also specialize on vaginalplasty procedures with well reknowed specialist surgeon Dr. Aleman.
About Gorgeous Getaways Inc.
Founded in 2004, Gorgeous Getaways is one of the original pioneers of medical tourism and regarded as the worldwide leader of quality, affordable cosmetic surgery holidays. They are the only full service operator that has dedicated global booking managers in home countries and on-ground staff in destination countries that provide a complete end-to-end client experience. Today, the company is incorporated in Canada, United States, Australia, and Malaysia with global sales in Canada, United States, United Kingdom, New Zealand and Australia, and dedicated full-time client service managers based in the destination countries of Malaysia, Thailand, Costa Rica and Mexico. We have researched and selected the highest quality, internationally-recognized surgeons and hospitals that consistently deliver outstanding results. Our dedicated team on the ground provide complete post-surgery care and exceptional, personalized service for optimal recovery.Established relationships with providers provide Gorgeous Getaways with an edge - to offer the most competitive, full-service packages in exotic locations. With over 20,000 registered members, numerous testimonials and case-studies, Gorgeous Getaways is world-renowned for quality and superior customer care with global clients, surgeons, hospitals, tourism bodies, industry affiliates and local government. For more information about Gorgeous Getaways Inc., visit its website at http://www.gorgeousgetaways.com.
About Costmed (CMC)
Costamed originated in 1998 with the purpose of becoming a leading international hospital in the Caribbean island of Cozumel, Mexico. Today, the privileged Costamed Hospital Group presents patients from around the world with professional medical services, advanced emergency care, and complete medical & surgical treatments focused on the entire satisfaction of our clients. Surrounded by the warm and welcoming environment of Mexico's Caribbean, one of the most popular vacation destinations in the world, the Costamed group currently consists of two professional medical clinics located in the state of Quintana Roo; one in the Cozumel Island and the other in Playa del Carmen, only 50-minutes away from Cancun's International Airport, within Mexico's Riviera Maya.
For more information about Costamed visit its website at http://www.costamed.com.mx/en.html
For more information please contact:
Rachel Rowling
Global Director, MBA
GORGEOUS GETAWAYSINC.
Email: rachel(at)gorgeousgetaways(dot)com
Global Sales & Booking Offices
Canada: 1 780-757-7772
USA: 1 305 735-2526
Toll Free call numbers:
USA and Canada: 1800-680-0594
###