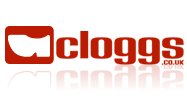 Our strong customer focus has enabled us to become one of the best etailers on the internet.
Birmingham, UK (PRWEB) May 14, 2011
Success was had by many at the Drapers Footwear Awards last night, but none were more deserving than the online footwear etailer Cloggs.co.uk. Competing against large brand names such as Jimmy Choo and Clarks, the relatively small independent Cloggs.co.uk has proven that it is a force to be reckoned with.
Cloggs.co.uk has had a very successful 2011 so far and this award has shown that their success has been recognised by key players in the industry. The etailer's main successes have come from their ability to spot key trends in the footwear industry. The toning brand FitFlop is a perfect example of this, with thousands of customers coming to the Cloggs website each day to purchase these popular footwear items.
The FitFlop brand even claimed the coveted Best Brand of the Year award for its ever expanding range of toning styles, such as the FitFlop Supertone and FitFlop Oasis
Matt Jeans, E-Commerce Manager of Cloggs.co.uk, said "We're honoured to have won this award, we were competing against some major brand names but it's clear our strong customer focus has enabled us to become one of the best etailers on the internet." Matt went on to say that the Cloggs team have made several changes to their website in the past month, all of which were carefully tested in order to make sure they gave the customer the best experience whilst shopping their site.
Matt was also keen to mention that he felt Cloggs.co.uk's strong use of social media to build a community surrounding the Cloggs brand and with over 10,000 fans on Facebook, a twitter follower base that is ever growing and a strong presence on Youtube, it's hard to argue this won't have added to the success of the Cloggs.co.uk brand.
The Drapers' Footwear Awards is an annual event hosted by the driving force behind the popular fashion magazine Drapers. There were several awards presented during the event, including a Lifetime Achievement award which went to the retired Clarks Chief Executive Peter Bolliger.
Jessica Brown, Executive Editor of Drapers said "The standard of this year's winner's has been phenomenal and Drapers is very proud to be able to celebrate some outstanding innovations in the footwear sector over the last 12 months." It will be interesting to see what the next 12 months bring to this ever competitive industry.
###