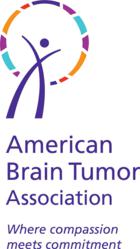 (PRWEB) May 17, 2011
Victoria Reggie Kennedy is the featured speaker at the American Brain Tumor Association's 2011 annual meeting dinner, "Strength through change and challenge," being held on Friday, July 29, the association announced today.
Mrs. Kennedy, the widow of U.S. Senator Edward M. Kennedy, has been described by the New York Times as the late Senator's "closest confidante in politics and life." Senator Kennedy passed away in 2009 from a brain tumor. Mrs. Kennedy will discuss her life with the Senator and the brain tumor diagnosis that irrevocably changed their lives.
The dinner punctuates the ABTA's Patient-Family Connections Meeting & Retreat being held July 29-30 at the Lincolnshire Marriott Resort just north of Chicago, Ill. The two-day event brings patients, survivors, family members and caregivers together to learn from the nation's leading experts on brain tumor research, treatment and quality of life issues. It also provides a unique opportunity for attendees to relax, restore and connect with others coping with the challenges of a brain tumor diagnosis.
"This weekend event brings the brain tumor community together for learning, sharing and inspiring," said Elizabeth Wilson, ABTA's Executive Director. "We are honored that Mrs. Kennedy has chosen to share her personal experience with this devastating disease at this special gathering. Her perspectives will be meaningful to the hundreds attending the dinner, and the hundreds of thousands of brain tumor patients and families who benefit nationwide from ABTA's work."
Tickets are available at http://www.abtaannualmeeting.org, events(at)abta(dot)org, or 1-800-886-2281.
Founded in 1973, the American Brain Tumor Association was the first non-profit organization dedicated to funding brain tumor research. Today, the ABTA is a catalyst for research-based breakthroughs in the causes, diagnosis and treatment of brain tumors, and recognized as the leading resource in patient-centered brain tumor information, education and support. The ABTA is the proud recipient of an "A" rating from Charity Watch and has earned top rankings from other charity evaluators. For more about the organization and its services, visit http://www.abta.org, or call 1‐800‐886‐ABTA (2282).
###