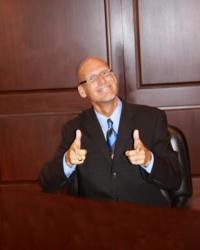 Grand Rapids, MI (PRWEB) May 18, 2011
The Foremost Insurance Group® released the next episode in their humorous Foremost Insurance Guy video series, The Foremost Neighborhood. The video features the Foremost Insurance Guy rapping about all of the things that make Foremost a leader in the insurance industry, while strolling through the Foremost neighborhood. Other recent videos have featured the Foremost Insurance Guy presenting a line of collectible plates featuring Foremost insurance programs and running a mascot talent competition to find his replacement. All of the videos can be viewed at http://www.Facebook.com/ForemostInsuranceGuy.
"Time and again our Independent Producers ask us for help competing with carriers that have massive marketing budgets directly focused on consumers," says Jeff Bair, executive director, Foremost Independent Agent Operations (AKA the Foremost Insurance Guy). "That's why we create these videos and offer resources, such as the Foremost Social Media Suitcase, so they can better market themselves and the products they offer."
The Foremost Social Media Suitcase, a tool for insurance producers that simplifies online marketing using social media networks, includes case studies, FAQs and step-by-step instructions to get started in social media, as well as regularly updated content that's ready to use.
Foremost also encourages viewers to interact with the Foremost Insurance Guy on his Facebook page by selecting "Ask the Foremost Insurance Guy" and emailing him questions directly. If selected, questions will be answered by Facebook post, video or email.
Foremost plans to continue expanding the video series and will release additional episodes throughout the year. Appointed Foremost Insurance producers can access the Foremost Social Media Suitcase via the Growing My Business section of http://www.ForemostSTAR.com or http://www.IAProducers.com. Current and future videos can be found at Facebook.com/ForemostInsuranceGuy.
Insurance producers who are interested in learning more or becoming appointed with Foremost can do so at http://www.ForemostAgent.com.
To learn more about Foremost products or share feedback, visit http://www.Foremost.com, our Facebook page at Facebook.com/ForemostInsurance or our Twitter page at http://www.Twitter.com/Foremost.
A part of the Farmers Insurance Group of Companies®, Foremost Insurance Group ("Foremost") has been a leader in personal lines insurance since 1952. Foremost is headquartered in Caledonia, Michigan. Farmers is a trade name and may refer to Farmers Group, Inc. or the Farmers Exchanges, as the case may be. Farmers Group, Inc., a management and holding company, along with its subsidiaries, is wholly owned by the Zurich Financial Services Group. The Farmers Exchanges are three reciprocal insurers (Farmers Insurance Exchange, Fire Insurance Exchange and Truck Insurance Exchange), including their subsidiaries and affiliates, owned by their policyholders, and managed by Farmers Group, Inc. and its subsidiaries. For more information about Farmers,visit Farmers.com or http://www.Facebook.com/FarmersInsurance.
###