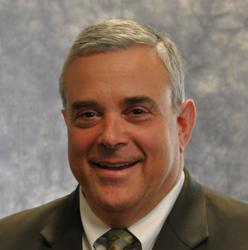 Saginaw, MI (PRWEB) May 20, 2011
Duro-Last® Roofing, Inc., is pleased to announce the hiring of Robert C. Carnick as Marketing Director. In this newly-created position, Robert will be responsible for creating and implementing strategic product marketing plans, product development and rollout, sales forecasting, identifying new revenue streams, and tracking costs, margins, and sales growth.
Most recently, Robert worked as General Manager for Total Garage Solutions in Forked River, New Jersey. Previously, he was: Principal of Openings Marketing, a Toledo, Ohio-based marketing consulting firm; Consulting Director of Marketing and Business Development for Timely Industries of Pacoima, California; and Senior Product Manager for Therma-Tru of Maumee, Ohio.
Robert has a track record of innovation, project management and successful commercialization of building materials including fire rated and hurricane resistant fenestration products. He has been awarded two patents and has served on numerous industry committees for standards and code development work.
Robert will report to Duro-Last Vice President of Sales and Marketing, Steve Ruth, and will be located at Duro-Last's Saginaw, Michigan, office.
With corporate headquarters and a manufacturing facility in Saginaw, Michigan, and other locations in Grants Pass, Oregon; Jackson, Mississippi; and Sigourney, Iowa, Duro-Last Roofing, Inc. is the manufacturer of the "World's Best Roof"®. Since 1978, Duro-Last has produced a custom-fabricated, thermoplastic single-ply roofing system that is ideal for any flat or low-sloped commercial or industrial building. Energy-efficient and extremely durable, the Duro-Last roofing system is also leak-proof, virtually maintenance-free and resistant to chemicals, fire, punctures, and high winds. In addition to the Duro-Last roofing system, the company's brands include the Duro-Last Cool Zone®, the Duro-Shield® metal retrofit, Duro-Last Designer Series roofing systems, and the Duro-Last Fleeceback™ System. For more information, contact Fred Sitter at 800-248-0280 or visit http://www.duro-last.com.
# # #