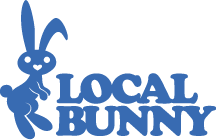 Boulder, CO (PRWEB) May 20, 2011
Local Bunny, LLC, developer of a social-marketing and gaming platform that empowers businesses and brands to use prizes and other content to acquire, engage and convert audiences, announced the official launch of its first product, MadPlay, today at Boulder Startup Week 2011. The MadPlay service is now available at no cost to Boulder, Colorado-based businesses and is free for users to play.
MadPlay is rapidly changing the way businesses and brands market to their communities. By marrying the human desire for instant gratification of game-play with the viral-power of the social graph, MadPlay creates an interactive marketplace where consumers exchange attention for incentives from businesses and brands.
"We are pleased to be able to announce the launch of our MadPlay product at Boulder Startup Week," said David Rogers, President and CEO of Local Bunny, "The nurturing, supportive and sophisticated entrepreneurial ecosystem in Colorado instantly grasps the MadPlay value proposition. It is with tremendous pride that we now uniquely enable businesses to realize the marketing potential of the social-scape."
Community and business feedback on the beta version of MadPlay has demonstrated the value of the platform. Ted Rockwell, Marketing Director for the University of Colorado, Boulder, Continuing Education and Professional Studies stated, "MadPlay is an amazingly effective tool to engage our audience." This sentiment was echoed by Mark Van Grack, owner of the Pearl Street-based Hapa Sushi chain of restaurants, "MadPlay has helped us quickly grow our Facebook audience by over one thousand fans." Cheba Hut, located on "The Hill", owner Seth Larsem said, "MadPlay is a highly engaging way to drive sales."
The MadPlay product leverages popular viral channels like Facebook and Twitter to drive players into the game and grows assets such as 'likes' and 'follows' for businesses and brands. In addition, the game architecture enables the delivery of higher-value content to game winners because of the novel game-winner metered delivery mechanism.
About Local Bunny, LLC
Local Bunny, based in Boulder, CO, developer of social-marketing tools such as MadPlay and BarPlay catalyze the growth, engagement and conversion of audience for brands and businesses in the social-graph. Till now, businesses and brands have struggled to figure out how to leverage social-media to their sales and marketing advantage. An associated hurdle has been the ability to calculate a return on social-media spend. Local Bunny's suite of products solve both of these problems and provide the easiest method available for scaling social-media assets and the ability to deliver personalized prizing and couponing 24/7/365 in viral channels like Facebook and Twitter. For more information visit http://LocalBunny.com or http://PlayMadPlay.com.
About Boulder Startup Week 2011
May 18-22, 2011 is the second annual Startup Week Boulder. Five spring days full of diverse events led by developers, designers, UI/UX experts, marketers and serial start-up junkies. Nearly all of the events are free and open to the public with the exception of Ignite Bouder – an event bringing more than one thousand people together for a night of fast-paced creativity. For more information and to RSVP for events visit http://boulderstartupweek.com.
About Local Advertising
Local advertising refers to optimizing delivering ads according to the position of the recipient (client, user). It is used in Geo (marketing). Local search (Internet) often fuels use optimization for targeting the advertising. 2010 local search ad revenue was $5.1 billion and is expected to reach $8.2 billion by 2015, this according to the local media and advertising services firm BIA/Kelsey. By now we all get that local anything online is important, percentage of searches with local intent and the mainstreaming of smartphones are expected to accelerate online local search growth. BIA/Kelsey has highlighted a rise in local ad spending in all interactive areas. It is predicted that by 2015 30% of total searches will have local intent, which is up from the current industry standard quote of 20%. For more information visit http://www.biakelsey.com.
###