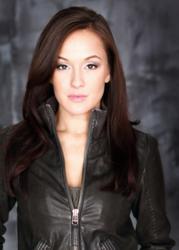 "It's exciting to have so many talented people bringing this hilarious script to the screen," said Casey Walker, director A LITTLE BIT ZOMBIE.
Toronto, Canada (PRWEB) May 25, 2011
Director and producer Casey Walker is thrilled to announce that his feature film directorial debut begins on May 30 as A LITTLE BIT ZOMBIE heads into principal photography in Sudbury, Ontario. The film stars Crystal Lowe (HOT TUB TIME MACHINE), Gemini Award nominee Kristopher Turner (Bloodletting & Miraculous Cures, Instant Star), Shawn Roberts (RESIDENT EVIL: AFTERLIFE, DIARY OF THE DEAD) and Kristin Hager (TEXTUALITY, LESLIE, MY NAME IS EVIL).
A LITTLE BIT ZOMBIE also features Stephen McHattie (WATCHMEN, A HISTORY OF VIOLENCE), Emilie Ullerup (Sanctuary, jPod), Robert Maillet (SHERLOCK HOLMES, 300), Gemini Award nominee George Buza (The Red Green Show), and Neil Whitely.
Infused with just the right amount of humour and horror, A LITTLE BIT ZOMBIE follows the adventures of a mild mannered HR manager Steve (Kristopher Turner), who becomes infected by a virus during his bachelor party. While he attempts to fulfill his overwhelming desire for brains and avoid Max (Stephen McHattie), the obsessed Zombie Hunter hot on his trail, he tries to keep it together so as to not incur the wrath of his Bridezilla-to-be (Crystal Lowe).
"After a long road, the cast, crew and I are thrilled to finally be going to camera. It's exciting to have so many talented people bringing this hilarious script to the screen," said Walker. "I'm very fortunate to have had the support of people from around the world and can't wait for everyone to see the fruits of our labor."
With just a website and an innovative plan to finance his first feature film, Walker launched his concept, 'My Million Dollar Movie,' before the time where social media became a tool to engage audiences and attract donors. Walker's strategy – for $10 a person could buy a movie frame and receive a producer credit. Over the last few years more than 500 people from over 25 countries have supported the project. For more information, please visit My Million Dollar Movie.
The original screenplay is co-written by Christopher Bond, one of the creators of 'Evil Dead The Musical', and first-time scribe Trevor Martin. John Griffith is co-producing and Kevin C.W. Wong, CSC, is the cinematographer. A LITTLE BIT ZOMBIE will be distributed by Full Plate Productions and is produced by Cave Painting Pictures.
For more information contact:
Juli Strader Unit Publicist, A LITTLE BIT ZOMBIE
juli(at)rawsugarpr(dot)com
###