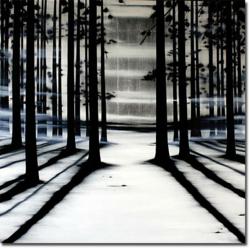 Lenox Hotel is the perfect canvas for a pop-up gallery
Boston, MA (PRWEB) May 26, 2011
The Lenox Hotel, one of Back Bay Boston's historic and most popular boutique hotel destinations, has announced a new collaboration in continuation of its Lenox Originals Art Series with Newbury Fine Arts, Boston's premier gallery for some of the finest contemporary artwork from world-renowned artists.
Lenox Hotel will bring two artists to life as part of a specially curated pop-up gallery, open now through mid-July, in the hotel's intimate lobby as well as within its popular restaurant, City Table. Featured are Hamilton Aguiar of Brazil along with Boston-based artist, Michele Dangelo.
"Lenox guests and Boston locals are loving the infusion of original artwork," exclaims Scott Grigelevich, Director of Sales and Brand Ambassador for The Lenox Hotel. "Lenox is the perfect canvas for a pop-up gallery." This is Lenox's second pop-up partnership with a local Boston art gallery and third installation as part of its Lenox Originals Art Series. In 2010, the Hunt Slonem Satellite Show in partnership with DTR Modern Galleries was featured throughout the hotel, leading to numerous sales of the famous artist's works.
Anyone can visit Lenox's Pop-Up Gallery to view or purchase the selection of carefully chosen contemporary artwork from these featured artists by stopping in to Lenox Hotel at 61 Exeter Street in Boston's Back Bay. For further inquiries, please contact Scott Grigelevich at (617) 536-5300 or Elizabeth Novick of Newbury Fine Arts at (617) 536-0210.
About Lenox Originals
Lenox Originals is a continuing art series inspired by Lenox 1900—The Original Boutique Hotel, a campaign celebrating Lenox Hotel's rich 110-year history and the "originals" who stayed there. Legendary Lenox guests in the arts include American Painter John Singer Sargent (1856-1925), American art collector Isabella Stewart Gardner (1840-1924) and famed Italian tenor Enrico Caruso (1873-1921).
# # #