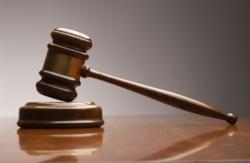 If we can't collect your judgment, nobody can!
(PRWEB) May 25, 2011
Recovery of Judgment is pleased to announce that it currently manages $20 Million in judgments. The rapidly expanding company has quickly earned a reputation for being one of the premier debt collection and judgment enforcement companies in the greater New York area.
"Reputation is a snowball rolling downhill and picking up steam," said Recovery of Judgment CEO Shawn Porat, "within the next 12 months we should easily top $50 Million."
"With today's economy struggling to rebound, people are starved to find a truly aggressive company to help them enforce judgments," added Recovery of Judgment President Joseph Nierman, "nobody is more aggressive than we are."
Recovery of Judgment maintains its corporate headquarters on 7th Avenue in Midtown Manhattan.
Judgment collection requires a vast array of resources, professional skip-tracing and complex corporate strategies in place. Recovery of Judgment has a proven track record and upholds an "if we can't collect it, nobody can" reputation.
Recovery of Judgment collects judgments for finance companies, large and small corporations, landlords, co-ops and condos, law firms; lawyers, accountants, and other professionals; and individuals.
###