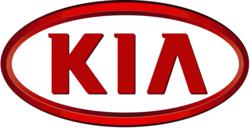 Topeka, Kansas (PRWEB) May 28, 2011
Since it was first launched, the Kia Sportage has won numerous awards and accolades around the world. The sales professionals at Briggs Kia - the premiere Kia dealership in Topeka, Kansas and surrounding areas - know that the Sportage is going to continue to garner awards in the months and years ahead. They just have to look at local sales to know how popular this vehicle is with consumers.
One of the great things about the Kia Sportage is that many different types of drivers enjoy it. This is because a lot of thought and consideration has gone into the overall design of the vehicle. From the shape and styling to the performance (gas mileage), a lot of work has gone into making the Sportage great and all that hard work is paying off.
"The 2011 Sportage has received overwhelmingly positive market feedback and attracted new consumers to the brand since it reached showrooms last year, thanks in large part to its unbeatable combination of world-class design, class-leading fuel efficiency, innovative technology features and long list of modern amenities," said Michael Sprague, vice president, marketing & communications, Kia Motors America (KMA).
"This latest award from AutoPacific not only highlights the brand's commitment to customer satisfaction, but underscores the fact that offering stylish, high-quality products at a compelling value and backed by an industry-leading warranty are factors that continue to resonate with consumers."
"Proof of satisfied customers is as good as gold," says George Peterson, president of AutoPacific. "We've found that more than one-third of new car buyers are positively influenced by objective awards based on owner ratings when deciding on a new car or truck.
"Vehicles that score highest in the Vehicle Satisfaction Awards are delivering value and satisfaction across a wide range of attributes," says Peterson. "The winners perform well in 48 separate categories that objectively measure the ownership experience."
Consumers who are interested in the 2011 Kia Sportage or any of the other great new Kia models for 2011 are encouraged to stop by Briggs Kia - the premiere Kia dealer in Topeka, Kansas and surrounding areas. Their sales team is standing by to answer any questions that consumers may have.
###