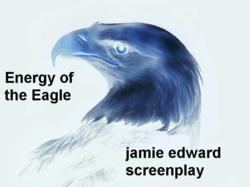 Clearfield, Utah (PRWEB UK) 28 May 2011
For the first time ever, writer Jamie Edward, who is a cousin to William Shakespeare, Humphrey Bogart and Walt Disney, also producer, director and singer, has released to the public around the world, not a "first edition" book or ebook, but what he considers a mythological fiction action/adventure screenplay.
Jamie quotes, "It is seen as a first edition because it's available to the public before the movie is made. When the movie is being produced the story and small elements will change right on the set, at that point it is no longer an individual or original entity."
With such a fascinating story that Jamie is making public and having a name like Shakespeare in his family one would wonder what influence his ancestors would have on him.
Jamie quotes, "I could never compare my writing to such a crazy genius like Shakespeare or compare my art with the art of others. My art comes from what I feel. I do believe however that my ancestor's blood runs through my veins and I do believe they have been a major influence in the art of story telling through-out our history for all of us. There is a piece of William in every manuscript now days in one form or another, but I would have to say that God is the major factor in my writing when it comes to influence."
"Energy of the Eagle" began many years ago with one image in my mind while listening to a song from John Denver, "The Eagle and the Hawk". My story "Energy Of The Eagle", it can be a very interactive story to read. You be the director."
"Energy Of The Eagle" synopsis
Mythological Action / Adventure:
The skies have become weak with the diminishing existence of the bald eagle. The balance the world needs to survive this weakness lies in the hands of Christian, a thirteen year old Native American Boy. Christian takes a journey with his guide, Mong, to prove he is worthy of holding this energy he has been gifted, energy that will spare all living beneath the skies from tragedy, all the while being pursued ruthlessly by a doctor wanting to harness the energy in Christian, a weapon of brutal consequence.
Jamie loves to hear from his readers! Let him know what you thought about the story. Would it be something you would like to see on the big screen? When the film is made who is it that you see playing the parts in your mind while reading the story?
Jamie would love to hear from everyone. You can catch up with Jamie Edward on Facebook.
Jamie Edward's screenplay "Energy Of The Eagle" is now available here -> on the Amazon Kindle ebook shelves and smashwords.com.
###