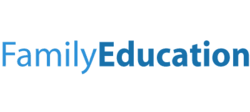 "Summer vacation is a time for kids to play, have fun and make memories that will last a lifetime. However, just because they are having fun, it doesn't mean they need to stop learning."
Boston, Mass. (PRWEB) May 31, 2011
While millions of school-aged kids can't wait for summer break, parents and teachers are already thinking about ways to keep them entertained and learning. Luckily, they can turn to FamilyEducation and TeacherVision for hundreds of ideas and activities for preventing the dreaded "summer brain drain."
A feature article on FamilyEducation, "Stop Summer Brain Drain," explains the challenge and offers parents detailed tips for creative learning activities that will still keep summer fun and relaxing for their kids. The popular parenting site also includes a special page on Summer Learning with links to slideshows by subject that present ways to incorporate learning into everyday summer activities, plus great ideas for encouraging summer reading. On the site's printables and activities centers, parents can search for appropriate skill-building activities for all of the young learners in their family.
TeacherVision, one of the Internet's most popular teacher sites, features packets of student summer activities for reading and language arts, science, math, art and daily trivia. Teachers can download these fun and educational packets and send them home with students for skill practice during summer vacation. The Summer Art Activities packet includes ideas for a photography project, creating a shell cast, and clay and play dough recipes, and the Summer Math Activities packet features ideas such as a measurement scavenger hunt, using snack time to talk about division, and building math skills while selling ice cream. A collection of summer teacher resources on TeacherVision will help teachers integrate the magic of summer into their curriculum, with activities for every subject.
"Summer vacation is a time for kids to play, have fun and make memories that will last a lifetime," said Jess M. Brallier, publisher, FamilyEducation and TeacherVision. "However, just because they are having fun, it doesn't mean they need to stop learning. Our sites feature creative ways for parents to weave learning into summer activities that will keep kids on track for success in school in the fall."
Reading is one area where students often see "summer slide," but research shows that reading just six books during the summer can keep a kid on track. A special FamilyEducation article on "Keeping Reluctant Readers Reading Over the Summer" provides parents with valuable tips for encouraging even the most struggling readers and getting the whole family involved. This site features "Recommended Summer Reading Lists for All Ages" as well as a slideshow, "Summer Learning: 10 Everyday Ways to Keep your Child Reading While Having Fun."
Another FamilyEducation slideshow for summer math activities provides tips for practicing and building math skills while at the ballpark, by opening a lemonade stand, cooking, shopping and even while running errands. Parents can also nurture the next generation's scientists in their family with the creative learning ideas in "Summer Learning: 10 Everyday Ways to Learn Science While Having Fun."
About FamilyEducation and TeacherVision
FamilyEducation is the leading online publisher of practical parenting guidance, expert family advice, printables, skill-building exercises and activities for children. FamilyEducation.com is dedicated to educating parents and parents-to-be so they can raise healthy, educated and well-rounded children.
TeacherVision is one of the Internet's most popular teacher sites for trusted online tools, lesson plans, printables, classroom management resources and skill-building exercises to help teachers save time and make learning fun. TeacherVision.com is dedicated to supporting children's learning in school and in life.
FamilyEducation and TeacherVision are part of Pearson, the world's largest integrated education company, and owner of Prentice Hall, Scott Foresman, Addison Wesley Longman and other distinguished imprints. Pearson's other primary operations include the Financial Times Group and the Penguin Group.
# # #