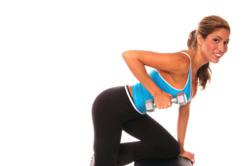 The FT7 is the most popular Polar heart rate monitor because it provides features and benefits that other heart rate monitors just can't match.
(PRWEB) June 01, 2011
The Polar FT7 heart monitor is ready to take your fitness to the next level faster and with greater precision than any heart rate monitor in its class. Whether working out at the gym or doing outdoor cardiovascular training, this monitor guides the body toward exercising at the proper intensity.
The FT7 is the most popular Polar heart rate monitor because it provides features and benefits that other heart rate monitors just can't match.
"This is the single most popular heart rate monitor that we sell" states Heart Rate Watch Company President Rusty Squire. Heart Rate Watch Company is a nationally recognized authority on fitness electronics located in Bozeman, Montana. Squire continues, "The FT7 has few peers when it comes to improving your fitness with exclusive features".
EXCLUSIVE FEATURES
The Polar FT7 is different from other heart rate monitors and offers the user many distinct advantages. For instance, Polar makes the only transmitters that broadcast a signal at a 5 kHz frequency, which means heart rate data is received while swimming. Polar is also better integrated with gym equipment manufacturers than any other maker of heart rate monitor products.
One would think these features alone would be enough to separate Polar from the competition but there are many other features that are unique to Polar. One such feature is HeartTouch™, which allows the user to change screens without having to push buttons. The advantages of this are significant on a Stairmaster™, or elliptical device, because one hand is always free for stability.
Another exclusive Polar feature is the ZoneOptimizer™ graphical heart rate indication. This feature uses a graph of various intensity zones and indicates precisely when cardiovascular fitness is improving or when burning fat is occurring. Knowing this encourages workouts at the proper intensity to meet specific goals.
Polar also uses soft, flexible fabric straps made with a patented heart-sensing fabric developed by Numetrex, a company that was recently acquired by Adidas. This makes the Polar straps among the most comfortable straps available and when compared to the older plastic, or rubber, straps of days gone by it is no contest.
This fitness watch also features zone alarms, daily alarms, time and date. The FT7 will download all exercise information to the free Polar personal trainer software with an optional Polar Flowlink™ device. Polar personal trainer has undergone a significant re-development with the introduction of the new Polar RCX5 triathlon watch, which will make Polar personal trainer one of the best online training software programs available.
Polar products also come with a two year warranty, whereas most competing brands only offer a one year warranty. Polar is also used by many professional teams and university athletic programs, so the product development is superior thanks to the feedback from world-class athletes that the company receives.
PRODUCT TRAINING RESOURCES
"The other thing we really like about Polar is the online training videos that they offer for the Polar FT7", says Squire. He adds, "These types of customer resource tools help users learn the product faster and lead to much greater satisfaction with the product."
If the goal is to improve your fitness, or lose weight, then consider the Polar FT7. It comes in four different versions, two for men and two for women, and it offers training features that the other manufacturers just don't have but, then again, Polar did invent the heart rate monitor over 33 years ago.
For exercise enthusiasts ready to take their fitness up a notch, or just looking to get back into shape, the Polar FT7 is a great place to start.
###