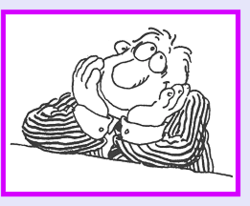 A 10% dry cleaners coupon would be nice, but what is that really saving you; a few dollars?
Sarasota, FL (PRWEB) June 02, 2011
As with many parts of the country, dry cleaning coupons abound in Sarasota, Cape Coral, Fort Myers, and much of southwest Florida; but they only focus on getting the customer in the door, says Tom Beddia of the Greener Cleaner. According to Mr. Beddia, "we don't focus on just getting the customer in, we focus on providing quality service at a fair price; no numbers games."
The Greener Cleaner is seeing explosive growth from Sarasota to Fort Myers through customer referrals while acquiring other dry cleaning facilities along the way. By not doing Sarasota laundry coupons or other dry cleaners coupon offers, the Greener Cleaner is providing customer value with no gimmicks. The tangible value can be seen in a couple of critical areas including; their 4-point item inspection process, employee training, and convenient pick-up and delivery at the home or office.
The Greener Cleaner has also implemented a new bar code scanning system to efficiently provide automated garment tracking, billing and care preferences. "This new technology allows our well-trained client service team to pay attention to the quality, care and inspection of each and every item. If a hem, button, or some other issue needs to be addressed the client receives a call from us – extreme service at a competitive price," according to Mr. Beddia.
Dry cleaner coupons are used by two sets of people, either new customers or current customers. If new customers use the dry cleaner coupons they will save a few dollars and typically pay regular price from there on out. If current customers use the coupons, then the company just cut into their margins where they have to make up the difference in either their level of service or raise the price on non-dry cleaning coupon customers. "Most of our customers find us by referral (word of mouth) and not dry cleaning coupons; they are just really satisfied with the quality of our service at the price we offer," states Mr. Beddia. He also says that convenience, and the 4-point inspection process are great, but it all boils down to "looking good and feeling good."
About Greener Cleaner:
The Greener Cleaners unique environmental friendly cleaning process that uses liquid silicon rather than chemical or petroleum based solvents is unique in southwest Florida. As a Sanitone® Certified Master Drycleaner, our clients dry cleaned clothing and accessories maintain vibrant color, plus a softness that makes your clothes feel as good as they look. Please contact The Greener Cleaner . Tom Beddia . 4007 Tamiami Trail, Ste. A, Port Charlotte, FL 33952 . 941/764-0053 . info(at)mygreenercleaner(dot)com, http://www.mygreenercleaner.com for all of your clothing, drapes, leather, formal wear, and wedding dress preservation needs. Being a truly earth conscious company is hard work, but we think it's worth it.
###