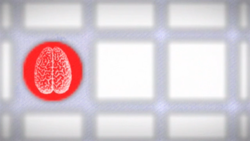 It doesn't matter how good your B2B products or services are if no one notices or remembers you.
Atlanta, GA (PRWEB) June 07, 2011
The QUO VADIS Agency (QV) has released a self-produced film that unlocks the neuroscientific secrets behind highly effective branding. "The Art & Science of Branding" cites specific examples and techniques which enhance the performance of B2B brand strategies and creative executions across all media platforms--from print advertising to television commercials and websites.
"In the final analysis," says QV's CEO, Rick Julian, "branding is about memory creation and retention--it doesn't matter how good your B2B products or services are if no one notices or remembers you." Mr. Julian suggests B2B marketing executives follow a simple, but effective plan when developing their brands, based on scientific research and 20 years of experience:

Forget the myth that B2C and B2B branding are fundamentally different practices--people are people--regardless of the products or services being sold, the mechanics of memory are the same.
Take a visual survey of what principle competitors are doing, and commit to being different. If competitor brands are dressed in white, dress in red.
But be intelligently different. Identify 2-3 meaningful points of differentiation from competitor brands, then activate them with well-designed and distinctive imagery.
• For maximum effectiveness, don't overly complicate visual imagery with too many elements and overly long copy--keep them simple, iconic, and memorable.
"None of these findings should come as a surprise," continues Mr. Julian, "in our everyday lives we're aware that bright and shiny objects attract the attention of infants and adults alike. Distinctively branded images accomplish the same effect for businesses--whether you're leading a kitchen table start-up or a global goliath, these principles simply work, and now we have the scientific research that proves why."
Watch the film here: http://www.qvbrands.com/intro-movie/
About QUO VADIS:
The QUO VADIS Agency (QV) transforms commoditized B2B products and services into unique and potent brands that grow awareness and revenue. Established in 2007, QV serves a global clientele across a broad spectrum of industries, and provides a full-range of strategic and creative services including: brand strategy, naming and logos, website design and development, and corporate branding films for all digital and traditional media.
About Rick Julian:
Rick Julian, CEO + Chief Cre­ative Offi­cer of QUO VADIS, has helped sell over $1 bil­lion in goods and ser­vices over his 20 year branding career. His honors and awards include: AICP Jurist, Lon­don Inter­na­tional Awards, Addy Awards, MARCOM Awards, Her­mes Awards, Hori­zon Awards, Davey Awards, CEBA Award. His work has been fea­tured in the New York Times, Busi­ness­Week, Vari­ety, Com­mu­ni­ca­tions Arts, The Wall­street Jour­nal, CNN, MTV, and appears in 3 uni­ver­sity level textbooks.
For inquiries or additional information about QUO VADIS, please contact:
Rick Julian
The QUO VADIS Agency
404.688.0088
prosper(at)qvbrands(dot) com
###