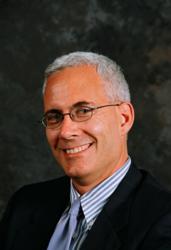 'Expecting defendants to pay what they promised is only fair' says Perotti.
Cleveland, OH (PRWEB) June 20, 2011
Charities and non-profits are again smiling because of an upcoming distribution of over $2 Million Dollars from unclaimed class action settlement funds. The Northeast Ohio law firm, Dworken & Bernstein Co., LPA, announced that it again included a "cy pres" clause in the settlement of two major class actions involving consumer claims. Cy pres means that money which a defendant commits for the settlement of a class action is not returned to the defendant if class members cannot be found, and instead is directed to charities and non-profits.
In a settlement, both sides reach an amount of compensation which they agree is fair. "A settlement is an agreement which has terms that are presented to the court," explained Patrick J. Perotti, managing partner of the Class Action and Employment Group of Dworken & Bernstein. "The parties gain the court's approval based on the agreed terms. Truth in settlement means you actually pay the agreed amount, rather than having it slide quietly back to the defendant a year later. Demanding a cy pres provision in the settlement agreement makes the full payment happen, and makes the process transparent and honest." Mr. Perotti typically will not settle a case without a cy pres provision. "Not all cases have leftover funds, but when they do, Dworken & Bernstein wants them distributed 'as nearly as possible' to the intended benefit."
Charities and non-profits in Ohio have greatly benefited from Perotti's creativity and hard work. To date he has directed over $22.5 million dollars to organizations which help others. His most recent two settlements are providing over $2 Million Dollars of additional money to organizations that provide services for citizens with mental or physical handicaps, hunger centers,community redevelopment, educational programs, and many others. To see a full list of charities and non-profits that have benefited from this doctrine, go to http://www.ohiolawyersgiveback.org and click on charities.
"We especially want to thank CitiFinancial and Wells Fargo for working with us to set-up a fair and positive resolution to these matters. These companies acted with responsibility and community commitment in making these suits achieve lasting and positive results for people throughout Ohio who need it the most," said Mr. Perotti.
Dworken & Bernstein Co., L.P.A. is the largest law firm in Lake, Geauga and Ashtabula Counties, Ohio with additional offices in downtown Cleveland. Serving the community for over 50 years, Dworken & Bernstein and its 25 lawyers and staff of 65 offers a full range of legal services for businesses, individuals, and families.
Further information about Dworken & Bernstein Co., L.P.A. can be found at http://www.dworkenlaw.com or Ohio Lawyers Give Back at http://www.ohiolawyersgiveback.org.
###