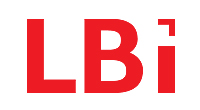 The agency has a rare blend of creative and technical expertise.
Atlanta, GA (PRWEB) June 02, 2011
LBi, the independent global marketing and technology agency, has announced the appointment of Robin Glass as Director of Business Development for the Atlanta office. Glass will work with key members of the leadership teams in New York and Atlanta to cultivate new business opportunities for the agency.
"Robin has a wealth of experience in our field and is well-known in the agency world," said Lisa Harper, Managing Director of LBi Atlanta. "We could not be more excited to have her on our team and we're looking forward to working together to identify, pursue and win new work in domestic and international markets."
An exceptional sales and marketing executive, Glass has owned and managed consultancies in both New York and Atlanta, with a special emphasis on branding and marketing, technology and operations.
"I was really impressed by the passion and dedication that LBi brings to every project," Glass said. "The agency has a rare blend of creative and technical expertise, and I'm looking forward to helping them leverage both for leading brands and businesses around the country."
Glass joins recent hires Julie Orr, Senior Strategist, and Randi Drinkwater, Account Director, as LBi continues to build a robust strategic framework to guide its award-winning creative division and a technology division that has created breakthrough solutions for leading Fortune 500 companies, including Newell Rubbermaid and Bayer CropScience.
For further information please contact:
Chelsea Marcinko Webster, Account Coordinator - LBi
+1 404 267 7600, Chelsea.Marcinko(at)lbi(dot)com
About LBi
LBi is a leading independent global marketing and technology agency, blending insight, media, creativity and technological innovation to create business value. LBi has a global network of 1800 digital experts collaborating across 25 offices worldwide, two major US hubs in New York and Atlanta, a dedicated healthcare division and the boutique interactive agency, Syrup. A digital powerhouse, LBi helps companies decide what's next for their business and takes them there, with award-winning technical execution and best-in-class digital solutions. LBi is a pioneer in innovative technology that embraces human behavior, providing digital solutions beyond the browser to create lifelong value for brands and consumers. Clients include Sony Ericsson, SeamlessWeb, MasterCard Worldwide, General Electric, Coca-Cola, IKEA, Macy's, CDM, William Grant & Sons, Bristol-Myers Squibb, WebMD, Bayer, Moneygram and National Grid.
http://www.lbi.com/us
# # #