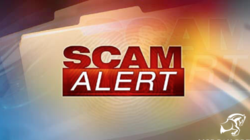 "I maxed out all my credit cards to pay them and I even borrowed from a home equity loan. It seems foolish now but they were very convincing in telling me what my money was paying for."
Costa Mesa, CA (PRWEB) June 06, 2011
Morgan Drexen Witnesses Financial Doomsday For Many Americans
The world didn't end on May 21 but for the many American consumers who had given up all their possessions to support that theory, it certainly feels that way. Morgan Drexen supported attorneys say consumers beware if deals that sound just to good to be true.
Morgan Drexen supported-attorneys ask, "Who is accountable?" Elieen Hewwetter was shocked to find out that her aunt had left her entire estate to the Family Radio, the group responsible for the doomsday farce last month. She and her sister were left $25,000 each from the estate that was valued at over $300,000, according to the New York Times.
While this is not a common scam it seems that many Americans are fighting with high levels of debt due to financial schemes and scams.
The Goodmans are an elderly couple who never imagined that in their later years would be paying off soaring debt as a result of their kindness. It all started with a phone call asking the couple to invest in property in Jamaica that would help the local economy and aid the starving families in the region. The couple engaged with an attorney based debt resolution program supported by Morgan Drexnen. They wanted to share their story in the hope of preventing other people from the sam situation.
Next came the letters telling the couple how and where to wire the funds. As a retired veteran William felt it was his duty to help others so he wired more than $10,000 through Western Union to help the poor in Jamaica.
At home the Goodmans' were both suffering ill health and with basic medical insurance the bills just kept on coming. "We sent the money as we thought we were doing a great thing to help those less fortunate than us. We never heard from the people again and despite contacting the authorities they were not able to trace our money," William Goodman admits.
Morgan Drexen supported attorneys' report these types of scams occur regularly when helping consumers in debt. For Mary H from Washington she thought her dreams had come true when she was contacted by a lottery official telling her that she had won over $800,000. She paid several thousand dollars to release the funds that she was told was the tax on the lottery winnings.
Mary was now dealing with no lottery winnings and an escalating debt of almost $30,000. "I maxed out all my credit cards to pay them and I even borrowed from a home equity loan. It seems foolish now but they were very convincing in telling me what my money was paying for."
After engaging with the law office of Michael Fischer, Mary completely eliminated her debt. Morgan Drexen supported attorneys have the ability to use automation to effectively access client information and creditor details in one single portal. This enables the attorney to be rapid in responding to the client and saves the need for excess paperwork. As the proposal to raise the national debt level is rejected consumers across America are trying to reduce debt.
Morgan Drexen CFO David Walker says, "This rejection by the House to not raise the national debt level sends a positive message to Americans. The government has realized it needs to curb its spending habits. Consumers know the problems that come with defaulting on loans and credit cards, lets hope this is the first in many moves to improve the nations debt issues."
###