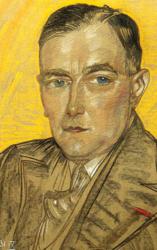 Most underrated piece of music: Krol Roger, by Szymanowski - said Andrzej Dobber in his interview with OPERA NEWS.
Cleveland, OH (PRWEB) June 09, 2011
Another concert? Yes and no. A concert like no other: June 10 and 12, 2011. A concert saying Adieu! to Opera Circle's 15th anniversary season 2010-2011, while also giving a colorful glimpse into the next season's grand opening with the opera Krol Roger (King Roger) by Karol Szymanowski scheduled for October 28 and 30, 2011 in Cleveland, Ohio.
To sing in the Concert, tenor Andrzej Stec is coming to Cleveland from Montreal, Canada. He will be joined by Opera Circle's acclaimed voices of Dorota Sobieska and Laura Avdey in famous love duets and arias from Lucia di Lammermoor, La traviata, La boheme, and other operas.
Second half of the program will be entirely devoted to arias and songs of Karol Szymanowski, thus previewing the fabulous opera Krol Roger later coming up at Opera Circle. This second half of the concert will include Piesn Roksany and "Moj Bog jest piekny jako ja" from Krol Roger, as well as selections from Piesni muezina szalonego, Piesni kurpiowskie, Piesni do slow Kazimierza Tetmajera and Rymy Dzieciece do slow Kazimiery Illakowiczowny. Jacek Sobieski, pianist and accompanist for the program, will play Chopin's Polonaise in A-flat major op. 53.
The Concert is FREE and will be presented twice:
•Friday, June 10, 2011 at 7:30 p.m. at Tucker Hall, St. Paul's Episcopal Church at 2747 Fairmount Blvd. Cleveland Heights, Ohio 44106
•Sunday June 12 at 7:30 p.m. at Shrine Church of St. Stanislaus at 3649 East 65th Street, Cleveland, Ohio 44105.
Also, join Opera Circle's Roundtable Discussion on Krol Roger and music of Karol Szymanowski. How can we help promote the wonders that this music so generously offers to all? Dr. Peter Laki, a Szymanowski singer and scholar, visiting Opera Circle from Bard College NY, will introduce us into the theme and will open the discussion. Everyone welcome! Opera Circle will be happy to hear your input and see your involvement:
•Monday June 13 at 7 p.m. at the Polish-American Cultural Center at 6501 Lansing Avenue, Cleveland, Ohio 44105.
The Roundtable continues beyond this date and place. Opera Circle welcomes your suggestions! Please email us at info(at)operacircle(dot)org
For more information on the concert & the Roundtable, visit http://www.operacircle.org/2010-2011/opera-evening/
For more information on Opera Circle's Krol Roger visit http://www.operacircle.org/2011-2012/krol-roger/
For more information on Opera Circle visit http://www.operacircle.org or call Opera Circle at 216 441 2822.
The programs of Opera Circle have been made possible through continued support from The Cleveland Foundation, The George Gund Foundation, John P. Murphy Foundation, Kulas Foundation, Cuyahoga Arts & Culture, Ohio Arts Council, Northern Ohio Opera League, Polish-American Cultural Center JPII, Cleveland Society of Poles, Drs. Francis & Jane Gross, & many other generous sponsors. Thank you for your kind support!
###