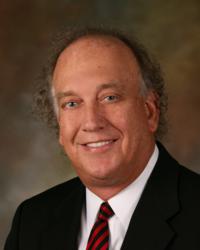 RE/MAX has so much to offer when it comes to training, advertising and marketing. And, the company's technology is superior.
(PRWEB) June 17, 2011
Ottawa, Ill., recently welcomed its first RE/MAX office when Haeberle & Associates, a long-time, successful real estate operation in Ottawa, which services LaSalle County, converted to the RE/MAX brand. The office is newly called RE/MAX 1st Choice and opened its doors on June 3 at 130 W. LaFayette St., the former location of Haeberle & Associates. A grand opening celebration is planned on June 29 from 4 p.m. to 7 p.m., but home buyers and sellers can already take advantage of the marketing expertise that RE/MAX 1st Choice offers.
T. Haeberle, a 32-year real estate veteran, is the owner of RE/MAX 1st Choice. He said his decision to convert to RE/MAX was an easy one. He wanted to take advantage of the resources offered by the RE/MAX network, a longtime powerful brand in Chicago, its suburban areas and northern Illinois.
"RE/MAX has so much to offer when it comes to training, advertising and marketing. And, the company's technology is superior," Haeberle said. "I like the services that RE/MAX provides to its franchisees. The company structures everything so that it is a win-win situation for everyone."
RE/MAX 1st Choice opened its doors with six veteran real estate agents on its roster, all skilled in working through a variety of different housing markets.
For Haeberle, converting to RE/MAX is just one more adventure in his real estate career. Though he has worked in this business for more than three decades, going to the office every day is still a treat for this real estate veteran.
"To me, real estate isn't really a job. It's actually fun, especially in a historic town like Ottawa, which is the county seat of LaSalle County" Haeberle said. "Bustling tourism and our stable residential real estate market make both Ottawa and LaSalle County and ideal place to live and visit."
For more information, call 815.434.3337 or visit: http://www.1stchoice.illinoisproperty.com
RE/MAX has been the leader in the northern Illinois real estate market since 1989. The RE/MAX Northern Illinois network consists of 2,300 sales associates and 110 individually owned and operated RE/MAX offices that provide a full range of brokerage services throughout the northern one-third of Illinois. Its http://www.illinoisproperty.com and http://www.remax.com websites are leaders in consumer visits among real estate franchise brands. Its mobile search, m.illinoisproperty.com, allows users to conduct real estate searches on any mobile device with Internet access. The northern Illinois network is part of RE/MAX LLC, a global real estate organization with 90,000 sales associates in 83 nations.
####