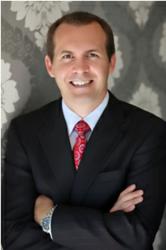 Irvine, CA (PRWEB) June 15, 2011
BookPal, LLC a worldwide supplier of bulk books had the honor of its President, Tony DiCostanzo, being named as an OC Metro Top 40 Under 40 Honoree in this year's May entrepreneur focused issue. The magazine reviews hundreds of nominations each year to create its prestigious list of young professionals.
While DiCostanzo is grateful for the recognition, he is even more excited to be planning ways BookPal can begin giving back to the community. His team is working on launching a non-profit arm of BookPal, named BookPal Gives (bookpal.org coming soon). The non-profit will provide book donations to literacy programs, children's hospitals, schools, and other organizations unable to purchase the books they need. BookPal Gives' mission is to promote and instill a love of books for children and help organizations that are dealing with financial challenges continue to be able to provide books as part of their community programs. BookPal has directly supported organizations in the past with deeper discounts, free shipping and complementary copies of books, but looks forward to significantly increasing these initiatives under the BookPal Gives umbrella which will allow BookPal to do even more to serve its community and establish a life-long love of reading.
The next big project coming down the pipeline in 2011-2012 will be the launch of Skoob Media (skoobmedia.com to be launched soon). This digital content creation arm of the bulk book retailer's business will take BookPal's expertise in corporate, education and government book purchasing trends and partner with publishers to create digital content for customers' use on tablet computers like the iPad. In addition, Skoob Media will develop unique e-book content for tablets. With 25 million iPads sold in just 14 months, and recent announcements by hospitals, airlines, retailers, pharmaceutical companies, etc. who are planning to provide these devices to employees, the need for apps and content sold in bulk and suited for their needs continues to soar.
About BookPal:
BookPal specializes in selling books and e-books of any genre as well as DVDs and calendars in bulk quantities of 25 or more copies per title to organizations worldwide. The company offers over 3 million currently-in-print titles, of which 100,000 are presently available on its website to business, association, educational institution, religious groups and government clients. BookPal also provides book customization services and expedited shipping options to customers worldwide. Founded in 2005, BookPal is headquartered in Irvine, California. Visit http://www.book-pal.com for more information.
###