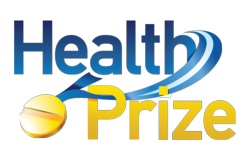 The partnership between PSKW and HealthPrize provides an innovative and comprehensive solution for driving treatment initiation and longer-term medication adherence. - Robert Previdi, President, PSKW
Norwalk, CT and Bedminster, NJ (PRWEB) June 16, 2011
HealthPrize Technologies, an internet and mobile-based medication adherence platform that leverages behavioral economics and gaming dynamics, and PSKW, a leader in loyalty relationship marketing programs for the pharmaceutical industry, today announced their partnership to provide pharmaceutical companies with powerful, highly-customizable and cost-effective medication adherence solutions. The partnership will result in the creation of unique, integrated medication adherence solutions starting with patient acquisition and first-fill through long-term patient adherence and education.
The HealthPrize-PSKW partnership leverages the increasing recognition throughout the pharmaceutical and healthcare industries that medication non-adherence is a complex human phenomenon that often defies simple explanation, and demands interventions that go beyond simple rational fixes, such as discounts and reminders. Furthermore, given the rash of patent expirations faced by the pharmaceutical industry, there is a heightened degree of interest in shifting focus from new customers to existing customers—a win-win scenario as both patients and pharmaceutical companies benefit in multiple ways from greater medication adherence.
PSKW acquires and engages patients at the start of treatment, and overcomes financial barriers to getting and remaining on treatment, including first-fill abandonment. Additionally, The Centricity Group, a PSKW division, leverages proprietary technology to provide digital messaging and communication at critical points in a patient's treatment continuum to drive adherence and compliance. HealthPrize, a comprehensive web and mobile-based adherence platform, combines the power of gaming dynamics and behavioral economics to engage, motivate and reward patients for continued adherence and behavior change. The HealthPrize platform employs a unique mix of financial incentives, education, reminders and fun.
A prototypical program developed through the partnership may contain the following elements, among others:

PSKW's co-pay reduction cards delivered at the point of prescription to drive initial script fill;
HealthPrize's patent-pending prescription verification system;
Centricity's DIVO™ platform to ensure that the patient is reached at key points with tailored messaging and communication; and
HealthPrize's Engagement Engine™ to drive long-term patient engagement, loyalty and increased medication adherence, as well as gather insights and data from engaged consumers.
"The healthcare and pharmaceutical industries are looking for solutions to help improve self-management skills when it comes to taking medication and ensuring continuous and long-term wellness," said Tom Kottler, CEO and co-founder of HealthPrize. "This partnership offers pharmaceutical companies a unique approach to brand engagement and medication adherence that hasn't been offered before. We couldn't be more excited to provide integrated solutions that we truly believe will help ensure the long-term health of patients while at the same time increasing revenues for pharmaceutical companies and decreasing costs for insurers and employers."
"The partnership between PSKW and HealthPrize provides an innovative and comprehensive solution for driving treatment initiation and longer-term medication adherence," noted Robert Previdi, President of PSKW. "This partnership brings together two innovators with complementary offerings, and provides a proven and engaging approach to building trial and adherence that has broad reaching benefits for patients, physicians, pharmaceutical manufacturers, pharmacies, managed care and employers. We are very much looking forward to leveraging our partnership to continue to drive trial and adherence for the industry in new and innovative ways."
About PSKW, LLC
PSKW, LLC is the market leader and innovation driver in loyalty relationship marketing program development, planning, execution, and evaluation. Through leading edge relationship marketing techniques and innovative offerings such as the DIVO™ strategic platform and patient incentive co-pay cards, the PSKW team works as a strategic partner with pharmaceutical brand teams to effectively and efficiently build trial, adherence and compliance for their brands. Physician / Patient dialogue, adherence and compliance is further enhanced as content, messaging and communications provided by The Centricity Group, a division of PSKW, is used to extend the strategic value and impact of the co-pay event. For more information about PSKW, please visit http://www.pskw.com or call (908) 809 6100.
About HealthPrize Technologies
HealthPrize Technologies, founded in September 2009, provides an innovative approach to addressing the problem of medication non-adherence with a program that is fun, engaging and educational. For more information, visit http://www.healthprize.com or call 203-604-6820.
###