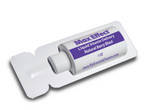 We're not just protecting the potency of our product. We're protecting our customers
Phoenix, AZ (PRWEB) June 22, 2011
Essential Source, Inc., the makers of specialty health and beauty products, today announced the release of Max Effect Liquid Vitamin for national distribution, following a hugely successful test market. Max Effect provides energy, heart health support, immune system support, joint and bone support, promotes a healthy metabolism, provides anti-oxidant protection, and one of the highest proven ORAC ratings in its category.
A third party, independent laboratory test conducted by Brunswick Labs concluded that Max Effect has an ORAC value of almost 2,900 per ounce, and a total of 86,694 per month supply. Brunswick Labs utilizes the patented ORAC5.0, which now measures protection against all five primary radicals found in the human body. Justin Zehrung, Vice President of Essential Source stated, "There are a lot companies in the natural products industry claiming their products have a high ORAC value because they include anti-oxidants and some super fruits, but have never once substantiated their claim. We don't expect consumers to just take our word for it. We've proven it, and published the results on our website."
While liquid vitamins are considered by many to be superior to capsule and tablet delivery, many vitamins are sensitive to oxygen and begin to degrade once exposed to air. Nutrient loss is likely caused by the oxidation of nutrients that takes place as air is introduced into the liquid, particularly as the bottle is shaken prior to each use. A recent study indicates that the amount of air in a bottle (the headspace) and the surface area of the liquid also seem to be factors in nutrient loss. The headspace of a traditional 30 oz. bottle increases as the product is consumed over the course of the month, causing increased degradation over that same period of time.
Max Effect is available in a 30 oz. bottle which is currently the industry standard, however, Essential Source also offers a 30 pack of 1 oz. "Potency Protection Ampoules" to deliver its month supply of liquid vitamins, thus preventing the nutrient loss that typically occurs with the large bottles. The hermetically sealed Potency Protection Ampoules provide mess free, easy-to-carry daily dosing, which also prevent the possibility of nutrient loss.
Mr. Zehrung further explained, "We're not just protecting the potency of our product. We're protecting our customers. Consumers typically spend $30 to $60 on their liquid vitamins each month, and we believe they should be getting what they pay for, from the first ounce to the last. Most manufacturers won't share this knowledge with their customers because individual dose packaging is more costly than just filling a 30 oz. bottle, however, we're in the business of health and anything less just isn't good enough."
Essential Source, Inc. is dedicated to finding more convenient ways for consumers to take their vitamins, while increasing the effectiveness of nutritional supplements as a whole.
###