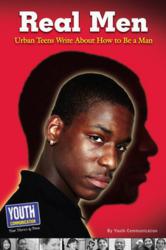 (PRWEB) June 28, 2011
Competing against industry giants, teen writers trained by Youth Communication swept four top Distinguished Achievement Awards (for grades 9-12) in the annual competition for the country's best educational products, sponsored by the Association of Educational Publishers (AEP).
The nonprofit's teen-written magazine, New Youth Connections, grabbed the top prize, "Periodical of the Year," besting the Wall Street Journal Classroom Edition and UpFront, the classroom magazine produced by Scholastic and The New York Times.
"We are thrilled," said Keith Hefner, executive director of Youth Communication, "Our writers are New York City public high school students, not professional journalists. The secret of their success is inside knowledge of their peers' concerns—and their willingness to participate in our intensive writing program. Teen writers work for months to produce stories that inspire their peers to read—and that meet the highest standards in journalism."
Hefner, the winner of a MacArthur "genius" Fellowship for his work at Youth Communication, added, "Our materials help teachers reach teens who are struggling with reading and writing. The new Common Core Standards ask teens to achieve much greater proficiency in those areas. If these higher standards are to be anything more than empty aspirations, teachers need materials to inspire reluctant readers. That's what our stories do."
New Youth Connections also won the award for "Best Series" for its November 2010 issue, "War Torn." The issue included articles about siblings serving in the Middle East, the pros and cons of enlisting, PTSD, and the ongoing effects on immigrants of wars in their home countries. In one story, "From Crip to Corporal," a young man weighs the potential danger of joining the armed forces against the clear and present danger of the gangs in his Brooklyn neighborhood.
The Summer 2010 issue of Represent, Youth Communication's national magazine written by and for teens in foster care, won the "Best One-Theme Issue" top prize for its issue on teen pregnancy and teen parents in the system.
Youth Communication's final winner was the Real Men program, which won the award for best curriculum in the "Life Skills and Character Education" category. The Real Men program includes an anthology of 35 nonfiction stories by young men about masculinity and an extensive leader's guide. The program also includes a short film about one writer's journey from high school dropout to high school principal. Real Men features an introduction by Geoffrey Canada, CEO of the Harlem Children's Zone.
Coincidentally, Youth Communication's March 2010 book, Haiti on My Mind, was chosen last week as a 2010 "best book for teens" by the Pennsylvania School Librarian Association. The book features an introduction by National Book Award Finalist Edwidge Danticat, who first published her stories as a teenager at Youth Communication.
The AEP awards were announced on June 8th 2011 at the Omni Shoreham in Washington, D.C.
Keith Hefner founded the nonprofit Youth Communication in 1980. Its mission is to help marginalized youth develop their full potential through reading and writing, so that they can succeed in school and at work and contribute to their communities. Youth Communication publishes two magazines, and has published scores of anthologies and lesson guides. For more information, see http://www.youthcomm.org.
###