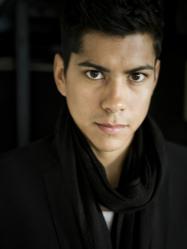 "With H.O.M.E., we are trying to give a face to the people you don't see in your daily journey."
New York, NY (PRWEB) July 08, 2011
Through Jeremy Ray Valdez' portrayal of Danny in H.O.M.E., Mr. Maldonado intends "to explore the concept of urban isolation and being lost, both physically and spiritually. Danny's underground journey will illustrate the broader concept of the erosion of human connection in our increasingly technological society."
Actor Jeremy Ray Valdez is the recipient of the 2010 Imagen Award for Best Actor in La Mission (opposite Benjamin Bratt) and can be seen in the official 2011 Sundance Film Festival Selection, All She Can, in theaters later this year. Valdez has also had recurring roles on hit TV shows including ER, Veronica Mars, Drake & Josh and guest starring roles on 24, CSI: NY, JAG, The Shield, CSI: Miami, and Without a Trace.
Gashouse Films is currently preparing to shoot this Summer in NYC, and to that end, is now in the thick of a fundraising campaign on IndieGoGo. H.O.M.E.'s Producer Ingrid Matias (National Association of Latino Independent Producers) comments, "As a native New Yorker and one of the 3 million people who ride the subway daily, I jumped at the chance to work on this film. New York City affords its residents the freedom to live anonymously or to assume the identity of your choice; however, Asperger's Syndrome is a developmental disability that affects communication and socialization skills which unfortunately can result in forced invisibility. With H.O.M.E., we are trying to give a face to the people you don't see in your daily journey."
According to the non-profit organization Autism Speaks, Asperger's Syndrome, a form of high functioning autism, is characterized by "socially and emotionally inappropriate behavior, the inability to interact successfully with peers, repetitive routines or rituals", among others. Asperger's often goes "undetected until a child is school age because it can generally only be determined based on a child's social interactions."
To learn more about H.O.M.E. or to contribute to Gashouse Films' crowd funding campaign, visit http://www.indiegogo.com/HOME-Part-I. For more information on Asperger's Syndrome and other Autism Spectrum Disorders (ASD), visit Autism Speaks at http://www.autismspeaks.org .
About Gashouse Films
Founded in 1995, Gashouse Films is a multiple award-winning independent motion picture production company based in New York City, making thoughtful, inventive works across a wide array of genres. http://www.gashousefilms.com/index.php
Gashouse Films aims to make engaging films for a global audience, with an emphasis on the Hispanic community. Director Daniel Maldonado focuses on creating quality, entertaining films from the experimental to the narrative, employing the company's mandate to "make the invisible, visible".
Lisa Lyons, Public Relations
Gashouse Films
917.957.5595
lisalyons12(at)gmail(dot)com
http://www.gashousefilms.com/index.php
###