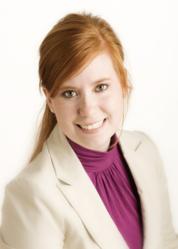 Obtaining the CFP designation is the outward manifestation of the seriousness an individual brings to the financial planning profession.
Minneapolis, MN (PRWEB) July 13, 2011
Jeanna Sabers has successfully completed her CFP® certification requirements that are required by the CFP Board of Standards headquartered in Washington, D.C. These marks identify those individuals who have met the rigorous experience and ethical requirements of the CFP Board, have successfully completed financial planning coursework and have passed the CFP® Certification Examination.
Individuals seeking CERTIFIED FINANCIAL PLANNER™ certification are required to complete coursework and exam covering the seven major financial planning areas – general principles of financial planning, insurance planning and risk management, employee benefits planning, investment planning, income tax planning, retirement planning and estate planning – or hold qualifications CFP Board considers as a fair equivalent to the required coursework.
Ms. Sabers is a 2008 graduate of the University of Minnesota, Twin Cities with a Bachelor of Arts degree Economics and a minor in Management. She completed her coursework for the CFP qualifications through Minnesota State University, Mankato. Her non-business pursuits include volunteering as a Big Sister with the Big Brothers Big Sisters Organization, golf, volleyball and softball.
"Obtaining the CFP designation is the outward manifestation of the seriousness an individual brings to the financial planning profession" said Bob Klosterman Founder and CEO of White Oaks Wealth Advisors, Inc. "Jeanna's accomplishment brings our number of CFP professionals to three who work with clients to help them achieve their goals and dreams." he continued.
White Oaks Wealth Advisors Inc is a private, fee-only wealth management and family office firm within Minneapolis, MN that specializes in simplifying the complexities of wealth for upper net worth individuals. The firm offers an advisory team with over 60 years of experience in areas such as retirement planning, investment advice and management, family office services, estate planning, tax planning, stock option exercise, charitable gift planning, qualified plan distribution planning, and many other issues that individuals face in meeting and achieving their financial security goals. White Oaks Wealth Advisors, Inc. has been honored by having team members listed on the "Top 250 Financial Advisors" by Worth Magazine, Top Dog's by Bloomberg Wealth Manager, "5 Star Advisor" by Paladin Registry, "WiserAdvisor.com", "Best 150 Advisors for Doctors" by Medical Economics and "100 Top Advisors" by Mutual Funds Magazine.
About CFP Board: The mission of Certified Financial Planner Board of Standards, Inc. is to benefit the public by granting the CFP® certification and upholding it as the recognized standard of excellence for personal financial planning. The Board of Directors, in furthering CFP Board's mission, acts on behalf of the public, CFP® certificants and other stakeholders. CFP Board owns the certification marks CFP®, CERTIFIED FINANCIAL PLANNER™ and in the U.S., which it awards to individuals who successfully complete CFP Board's initial and ongoing certification requirements. CFP Board currently authorizes more than 60,000 individuals to use these marks in the United States. For more about CFP Board, visit http://www.CFP.net.
###