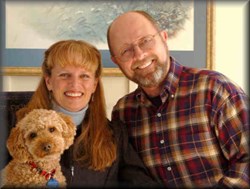 What is keeping the CRA from forcing my family to release the tax owing from my Dare holdings for over two years? I believe this is a deliberate inaction by the CRA to continue to obstruct my support of my husband's UN Human Rights case against Canada!
Ottawa, Canada (PRWEB) July 19, 2011
With a related Tax Court of Canada Appeal to Carolyn Dare Wilfred's offshore tax strategy under Case No A-428-09, Antle et al v The Queen lost on December 9, 2010; Carolyn is advised that she may now be compelled to pay the reassessed taxes as her continuing appeal clearly cannot be financed with frozen assets. In her open letter to the Prime Minister (OH Canada!), she stated, "When any government believes they have the right to retroactively change the law in order to make a legal act illegal after the fact, and then they seize all of your money so you cannot afford to defend yourself, no one is safe. Sadly, for all Canadians this draconian precedent may now stand," says Carolyn.
The obvious source to fund her tax challenge is either from her frozen minority shares in the Dare family holding company, or from her father, Dr. Carl Dare's offshore Cayman Island Trust managed by the Appleby Trust (Cayman Ltd); both sources controlled by her father and older brothers Bryan and Graham Dare as directors and trust advisors respectively. According to Carolyn, to date the Dare family has refused to release the necessary funds from these sources to pay her tax.
As Carolyn and her husband Harmon Wilfred continue to believe that the freezing of her Canadian assets is directly related to her support of his UN Human Rights Case against Canada, this begs the question, "What is keeping the all powerful CRA from forcing my family to release the tax funds from my Dare financial resources for over two years? I believe this is a deliberate and collusive inaction by the CRA to continue the obstruction of my financial support of my husband's UN Human Rights case against Canada," argues Carolyn.
The latest irony to this tax dilemma came to light when Carolyn discovered that the Dare Cayman Island Trust has remained undeclared to the CRA since 1975 in spite of the mandatory reporting requirements for all offshore trusts since 2000. According to the latest trust reports from the Appleby Trustees to Carolyn's attorney followed by their letter dated February 28, 2011; her two brothers are primary beneficiaries, trust advisors and financial recipients of the Dare Cayman Trust. In effect, Carolyn believes that Bryan and Graham Dare may have been filing their annual tax returns without reporting their beneficial interest in, or their annual income from their undeclared Cayman Island Trust since at least 2000.
With the recent Wikileaks report on illegal offshore tax avoidance specifically targeting the Cayman Islands, Carolyn has done everything in her power to convince her family to no avail that the Dare Cayman Trust must immediately be reported and/or legally eliminated in order to comply with all CRA requirements. She has also forwarded this press release directly to the Minister of National Revenue, Hon Gail Shea, including the attached Cayman Trust Deed, hoping to obtain her support to gain access to her frozen estate to negotiate and pay her tax, and receive leniency for her brothers.
Residing in Christchurch, New Zealand since August, 2001, the Wilfred's are founders, shareholders, directors and trustees of several New Zealand companies including their charitable trust, La Famia Foundation NZ. Harmon Wilfred has been a stateless person since the US State Department officially accepted the irrevocable renouncement of his US citizenship on conscience in 2005. On December 23, 2009 the New Zealand government accepted Mr Wilfred's application for citizenship which is still pending.
###