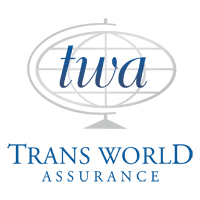 San Mateo, CA (PRWEB) July 12, 2011
Jeff Burch, the author of the Survival Tactics Money Book is a regular contributor to the Trans World Assurance blog. His experience in personal finance and military issues provides Trans World Assurance's many military clients with strategies on how to stretch, save and spend their paychecks.
Recent blog articles include the following:

Trans World Assurance College Planning Series
Car Financing Strategies
College Planning Options
VA Home Loan Programs
Smart Consumer Cell Phone Checklist
Identity Theft Scams
How to Go Further on a Tank of Gas
VantageScore and FICO
Building a Good Credit Score & History
Servicemembers' Civil Relief Act
The blog is one of several initiatives launched by Trans World Assurance to better serve its clients. Other recent initiatives include:
Adding a Military Information Center and a College Planning & Scholarship Assistance section to the Trans World Assurance website
Optimizing the website for mobile and touch screen devices
Publishing a new monthly email newsletter
Providing online account access for policyholders
About Trans World Assurance
Trans World Assurance provides innovative life insurance products designed to meet the specialized needs of military personnel. The company has been an underwriter of the SGLI program covering all military members since its inception. Established in 1962, Trans World Assurance is headquartered in San Mateo California, and is licensed in 46 states and worldwide.
###