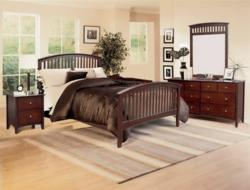 We're always looking for ways to save military families money
Havelock, NC (PRWEB) July 13, 2011
With all of the talk in the media about debt and deficits, the American people are starting to take a look at their own budgets in an attempt to find ways to get the things they need and want, but without ruining their future financial situation in the process.
To help make that a reality for active-duty and retired military, and government employees, the Military Club is offering special 100 percent financing during the month of July for online purchases between $500 and $7,550.*
"A deal like this just doesn't happen all that much anymore, given how many financing companies are pulling back," said Owner C. Case. "But the Military Club is dedicated to giving those who serve our nation the best deal possible, on great merchandise, for a great price. And we can't think of many better ways to do that than to offer no money down and one hundred percent financing."
The Military Club is also offering a number of other specials during the month, including a free home theater system with any purchase of $1,999 or more, and a pick of either an Xbox 360, Wii, or PS3 gaming system for just $99 with any order of $2,249 or more. And customers can get affordable financing not available through most companies offering military loans, with rates often lower than those found with a traditional military installment loan.
"We're always looking for ways to save military families money," added Case, "whether it's one of our popular 'House Full of Furniture' packages, military laptops, or a great deal on a gaming system. Whatever it is, we'll find a way to do it."
(* One special per qualifying order. Excludes any other offers. Not valid on House Full of Furniture Packages. Qualifying purchase does not include applicable shipping charges.)
###