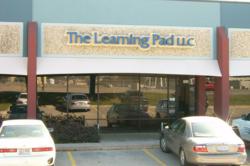 Professionals now have a choice of launching their learning initiatives either offsite in our computer classroom, their own office, or the comfort of their home.
- Dani Fielding, Director of External Relations
Austin, TX (PRWEB) July 28, 2011
The Learning Pad LLC today announced that it has officially launched its new web-based training platform to offer software application training anywhere in the world through any standard web browser, with a live instructor.
The Learning Pad LLC currently offers a wide range of classes including Microsoft and Adobe products as well as Healthcare and IT programs in the Austin, Texas area. Offered from their location in north Austin, online classes will be taught in real time through the web allowing interaction between instructor and students. The online classes will pertain to Microsoft and Adobe training first so that professionals can gain proficiency with the variety of software programs.
"Because most of our classes have been taught in person, our reach was limited to companies and professionals within the Central Texas region," said Kenneth Dublin, founder of the Learning Pad. "Providing these software proficiency classes in an online format allows us to extend our reach anywhere in the world with the only limits being time zones. This opens a huge opportunity for our company."
The Learning Pad will celebrate its launch of their online products with a Ribbon Cutting and open house on August 22, 2011 from 10:30am-11:30 am CST and is sponsored by the Greater Austin Chamber of Commerce. The open house will be featuring:

Food and drink
Drawings for one full scholarship for a sponsored individual for the Medical Assisting Program, and one full scholarship for our Network Development Specialist Program. (This is for anyone that is trying to be sponsored by the Dept. of Assist. & Rehab. Srvcs. or the Workforce Center)
Drawings for free software application workshops & training.
Their Microsoft Office instructor will be providing a complimentary one-hour training session for Office 2010 the morning of August 22 in their computer lab for the first 16 individual who register, and will be providing a complimentary one-hour training session for up to 200 people who register in the afternoon via their online training tool.
Their Adobe instructor will also be providing a complimentary one hour online training session in the morning for up to 200 individuals for Photoshop, and she will be providing the same complimentary training with Photoshop in the afternoon in their computer lab for the first 16 people who register.
Their Healthcare instructors will be providing healthcare screening to include blood pressure checking, EKG's, and tours of the medical labs and classrooms.
Their Technology instructors will be providing computer diagnostics for individuals who bring in their computers that might be running slow or not at all, and suggestions on how to fix them or speed them up at no charge.
The event will be located onsite and is open to the public. Their office is located at 10435 Burnet Road suite 104, in Austin.
About The Learning Pad
The Learning Pad LLC provides professionals with CEU educational hours within their professions, and assist corporations to develop their current and future staff. Taught by Certified professionals, The Learning Pad LLC strives to open doors for students who need quality training to take a step forward with their lives. Visit their website at http://www.the-learning-pad.com or contact them at clientservices@the-learning-pad.com
###