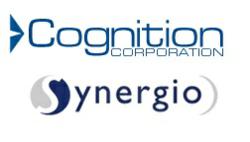 Cognition Corporation is very excited to partner with Synergio to expand Cockpit's European usage. Their expert consultants specialize in requirements management, allowing them to fully show the range of the Cockpit tool
Bedford, MA (PRWEB) July 15, 2011
Cognition Corporation is pleased to announce their new partnership with Netherlands based Synergio, a European distributor specializing in Requirements Engineering. Together with Synergio, Cognition Corporation is expanding their European distribution of the Cockpit to Scandinavia, Germany, and the Benelux region of Europe.
Cognition Corporation has been offering solutions for product and process development for more than ten years. This partnership will expand Cognition's ever growing customer base, sending them to the next level in the field of Requirement and Risk Management Software. Cognition's Cockpit tool is the next generation in Product Lifecycle Management (PLM) Tools; combining requirements and risk management in an easy to use web-based software tool.
"Cognition Corporation is very excited to partner with Synergio to expand Cockpit's European usage. Their expert consultants specialize in requirements management, allowing them to fully show the range of the Cockpit tool," said David Cronin, CEO of Cognition Corporation.
The Synergio consultants are not only specialists in working with requirements, they are also seasoned change managers who have successfully implemented working with requirements in many organizations. They advise their customers on how to work with requirements and implement suggested changes, all while keeping the integrity of the customer's prior methods. They are capable of realizing great and long-lasting changes.
"We enable customers to realize the full potential of the requirements development and management process using only the best tools. Cognition's Cockpit tool furthers our ability to do this. We are very happy to work in collaboration with Cognition and look forward to showing our customers what Cockpit is capable of", says Arno van Herk, Managing Director at Synergio.
About Cognition Corporation
Cognition Corporation, based in Bedford, Massachusetts, has been offering solutions for product and process development for more than ten years. Cognition offers two core products: Cognition Cockpit™ and Enterprise Cost Management™ (ECM). Thousands of users worldwide have used Cockpit and ECM to manage their product development and to meet performance, cost, risk and schedule targets.
###