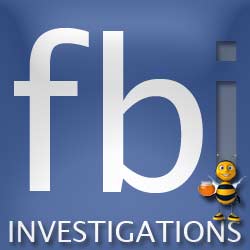 Facebook is no longer a safe place for those cheating on their partners!
(PRWEB) July 15, 2011
New research by a UK-based extra-marital dating site has reinforced claims that Facebook is fast becoming the quickest way to catch cheating spouses.
llicitEncounters.com, the UK's largest extra-marital dating agency, surveyed 800 of its members as to whether they had ever been "caught out" 41% of those who had been stated that a dalliance on the social networking site played an important role in their downfall.
"We are aiming to provide an anonymous method for people in the Facebook community who suspect the partner of a friend, colleague or family member to raise their concerns and benefit from a free basic investigation" explains Tony Burton director of Facebook investigators.
As many of the victims of online infidelity are unaware that their husband, wife, girlfriend or boyfriend is cheating, the Investigation Service has found that the best way to police online cheating is to enlist the help of the community at large.
Astral Pearson the brains behind the new Report a Cheating Spouse feature, explains that the thinking behind the service is simple: "if you are not doing anything wrong, then you have no need to worry, however if you are playing away from home, then the chances of you being caught have just skyrocketed"
With the reported rise of online affairs, the chances of adultery and services that actually promote it are increasing, and with no opposing force this is set to cause more heartache to yet more victims on online cheating, Facebook cheating aims to balance to scales.
The Facebook Investigators service is extremely easy to use, if you suspect that someone that you know is cheating, or may cheat, all you have to do is complete a simple form that will be scored and may lead to a free covert investigation to be sent to the potential victim.
Investigations involve attempting to make contact with the potential target and scoring their chances of cheating based on a set of 25 pre set indicators, ultimately leading to arranging a possible meeting in the real world, that the potential victim will be alerted of in advance, and will be armed with copies of all messages sent between the target and investigator.
###