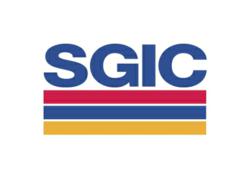 Kangaroos are often looking for food at sunrise and sunset
(PRWEB) July 17, 2011
With SGIC claims data showing that kangaroos account for 75 per cent of all animal related collisions on SA roads, the insurer is urging drivers to be alert while at the wheel*.
Last year the insurer received more than 1,200 animal related collision claims on SA roads.
SGIC Car Insurance Head of Research Robert McDonald said kangaroos continue to pose a serious hazard on country roads.
'Kangaroos are often looking for food at sunrise and sunset and it's during this time that an increased number of collisions occur.
'We have seen a reduction in animal related collision claims this year, which may be due to many of the regions moving out of drought conditions, which means animals tend to be less active near busy roads or highways, hunting for food.
'We want to urge all drivers to be aware when at the wheel. How you react when you see a kangaroo on the road can potentially save lives.
'Drivers should also be mindful when dogs and cats are near the road with claims data showing that dogs are the second most likely animal to be involved in a collision.' Mr McDonald said.
SGIC Car Insurance offers some advice for SA drivers:

If you see a kangaroo on or near the road, you should try to brake, but not swerve to avoid a collision;
Reduce your speed inside sign posted wildlife areas;
If you hit the animal and safety permits, you should try to help by moving it to the side of the road to prevent further crashes;
Don't force the animal to eat or drink and contact a local veterinarian or a wildlife rescue centre.
SA Hotspots Number of animal collisions
1. Mount Gambier 51
2. Port Augusta 42
3. Hawker 26
4. Renmark 22
5. Morgan 20
6. Port Lincoln 19
7. Murray Bridge and Willunga 17
8. Whyalla and Kingston 16
9. Adelaide 15
10. Cowell and Loxton 13
*Based on SGIC claims data for the 2010 calendar year.
SGIC is a leading insurance provider offering Home Insurance, Car Insurance, Motorcycle Insurance, Travel Insurance, Business Insurance, Boat Insurance, Health Insurance and Caravan Insurance in South Australia.
###