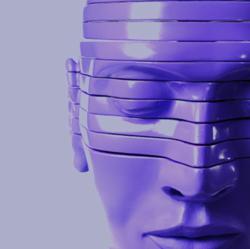 When combined with CBT strategies, DBT-related skills and techniques, such as mindfulness, enable patients with chronic or acute illness to identify and regulate their health-related maladaptive thoughts, feelings, and emotion
Philadelphia, PA (PRWEB) July 20, 2011
HealthForumOnline (HFO), a nationally-approved (APA, ASWB, NBCC, PSNA, CA-BBS) provider of online continuing education (CE) for psychologists, social workers, counselors, nurses and other allied healthcare professionals announces the addition of a new online CE/CEU course, Cognitive Behavioral Therapy (CBT) and Dialectical Behavior Therapy (DBT): Mindfulness and Other Core Mechanisms to their extensive online CE resource library.
For decades, Cognitive Behavior Therapy (CBT) has been an empirically supported clinical intervention in the treatment of various psychological, as well as medical, illnesses. CBT typically includes psychoeducation, identification and monitoring of negative automatic thoughts, challenge of cognitive biases, and guided exposure to imagined and/or real situations to overcome anxiety and avoidance. CBT is also an ideal intervention to facilitate coping with health-related distress in association with medical procedures/treatments, health-related lifestyle changes, or chronic disease management across the disease continuum.
Dialectical Behavior Therapy (DBT), created by psychologist Marsha M. Linehan, was developed from the fundamentals of CBT and is effective when thoughts cannot be restructured or challenged using CBT. DBT weds the change-oriented techniques of CBT with acceptance strategies consistent with those of Zen practice, such as mindfulness. Mindfulness has been defined by Jon Kabat-Zinn, leader of the integration of mindfulness into modern Western medicine, as paying attention in a particular way on purpose, in the present moment, and non-judgmentally. Other DBT treatment components include instruction in distress tolerance, emotion regulation, and interpersonal effectiveness.
Both CBT and DBT strategies are intended to be practiced by patients in their everyday lives to help them build acceptance and make change. When combined with the use of CBT strategies, DBT-related skills and techniques, such as mindfulness practice, may enable patients faced with chronic or acute illness to identify and regulate their health-related maladaptive thoughts, feelings, and emotions. This not only enhances their ability to cope with the moment-by-moment demands and challenges of their illness, but also positively influences their basic immune function. Thus, together these interventions have the potential to directly and indirectly improve psychological and physical well-being.
This new online CE course from HFO will review the development of CBT and DBT as well as summarize the basic underlying mechanisms of action associated with each therapy, such as mindfulness skills. Further, relevant research on the uses and efficacy of each therapy is provided so that clinicians may integrate these therapeutic techniques into their clinical practice.
This is the first online CE course from Dr. Stella Bitran for HealthForumOnline. A licensed psychologist, Dr. Bitran is a nationally-recognized speaker and published author on anxiety and mood disorder and an expert in CBT and DBT. She is on staff in the Psychiatry Department of Massachusetts General Hospital (MGH) as well as The Counseling Center of Nashua and serves is an instructor in psychology at Harvard Medical School.
Psychologists, social workers, counselors, nurses and other allied health professionals can chose from HFO's 20 categories of continuing education (CE) topics related to health psychology and behavioral medicine (i.e., ethics, cancer adaptation, women's health, cultural diversity, eating disorders, reproduction/sexuality, aging/gerontology, pediatric behavioral medicine, assessment, chemical dependency, chronic/acute illness, clinical intervention, group therapy, infectious disease, long-term care, neuropsychology, pain management, spirituality, LGBT issues) containing more than 70 online CE courses that are fast, convenient and cost-effective. All HFO CE courses and supporting materials are available online or as downloadable, transportable PDFs. Participants print their own CE certificates. Lastly, HFO routinely updates our online CE courses and enables customers to review these updates for free even after they have completed the CE activity and generated their CE certificate.
For more information on this course or a complete listing of titles in our online CE resource library, visit HealthForumOnline.com.
About HealthForumOnline:
HealthForumOnline (HFO) is approved as a provider of CE courses by the American Psychological Association, the National Board of Certified Counselors, the Association of Social Work Boards, and several state professional organizations, including the Pennsylvania State Nurses Association, an accredited approver by the American Nurses Credentialing Center's Commission on Accreditation, and the California Board of Behavioral Sciences. HFO's CE Program's Advisory Committee and authors are comprised of over 60 nationally-recognized experts in behavioral medicine.
###