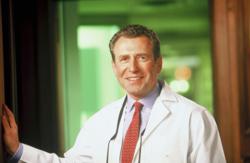 I feel honored to be nominated for this award for a second year in a row
New York, NY (PRWEB) July 21, 2011
The New York City Association of Hotel Concierges (NYCAHC) has nominated Dr. Jan Linhart for a 2011 Concierge Choice Award. Dr. Linhart is nominated in the category: Last Minute Services. He is one of only four nominees this year, and the nomination follows a 2010 win for best Emergency Dental Service/Dental Care.
The Concierge Choice Awards "recognize New York City institutions, businesses, and representatives that create superior experiences for our hotel guests," as chosen by the members of the New York City Association of Hotel Concierges, who represent many of the city's finest hotels. The criteria for these awards are based exclusively on the level of service provided by the nominee.
Regarding his nomination, Dr. Linhart states, "I feel honored to be nominated for this award for a second year in a row. Everyone in my office works very hard to ensure that our patients receive the best possible care, whether it is a last minute, emergency procedure or one that has been planned. It's wonderful to have our commitment recognized by the association."
In addition to his 2010 Concierge Choice Award, Dr. Linhart has been previously honored for both the quality of his dental care and for his philanthropism. In 2009 New York University inducted him and his wife into the Sir Harold Acton Society, after Dr. Linhart established the NYUCD Continuing Dental Education Program there. Dr. Linhart was also included in the 2010 Edition of Who's Who Among Business and Professional Achievers, and is the Official Dentist of the Miss Universe Organization.
The winners of the 2011 Concierge Choice Awards will be announced at a charity event on Monday, September 26, 2011. Last year the event raised $8000 for charity.
Dr. Jan Linhart, DDS, is a Manhattan based dentist who attracts patients from all over the world. Stop by our Park Avenue Manhattan office to inquire about our Manhattan teeth whitening, dental implant procedures as well as other procedures such as restorative dentistry, porcelain veneers and more.
###