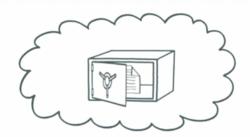 (PRWEB) July 21, 2011
The Mimecast email security service has two elements: the Mimecast Secure Email Gateway and Mimecast Content Power Tools. Together they offer the best possible way to protect any business's email from internal and external threats. It's simple to set up, managed from a single web console, and seamlessly integrates with Microsoft Exchange.
Mimecast's email security technology is constantly updated, keeping every organization protected against the latest risks. Stopping threats in the cloud reduces the burden on all incoming Exchange mail, and supports efficient processing of legitimate email. Higher email security brings about increased productivity for any business.
Email security for outgoing mail is equally important. Secure Active Directory synchronization and flexible content policy features enables businesses to apply appropriate levels of control to users or groups. Other email security options include policy-based encryption, a secure web-based message delivery channel, and directory integration to make sure email signatures and legal notices are consistently applied.
Email security in the cloud now gives every company complete control. Any policy changes that are made are applied immediately, and advanced email traffic monitoring enables any business to respond quickly to situations with our live email queue management facility.
Combining Mimecast Email Security with Mimecast Email Continuity and Archiving services gives any company the best combination of unique email security benefits.
Please visit our website for more information about Mimecast Email Security.
# # #