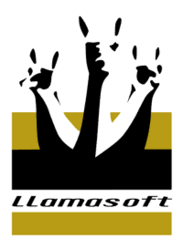 This award indicates that we have earned the trust and respect of these people by providing quality solutions for designing competitive supply chains."
Ann Arbor, MI (PRWEB) July 27, 2011
Building on the momentum of its successful summer conference on Supply Chain Design and the groundbreaking release of Supply Chain Guru® V7.0, LLamasoft has now been recognized by SupplyChainBrain magazine as one of the 100 Great Supply Chain Partners of 2011.
SupplyChainBrain's 9th annual list of 100 Great Supply Chain Partners is the result of a six-month on-line poll in which supply chain professionals were asked to nominate vendors and service providers whose solutions have made a significant impact on their company's efficiency, customer service and overall supply chain performance.
Nominations were received for hundreds of trading partners in every aspect of supply chain management.
"The 2011 July/August issue of SupplyChainBrain magazine includes the select list of companies who have so impressed our readers that they deserve to be singled out and to be held up as examples for others in the industry." said Brad Berger, Publisher of SupplyChainBrain magazine. "Our compliments to LLamasoft on making the final cut of those 100 companies who received the most qualified nominations."
Toby Brzoznowski, LLamasoft's Executive Vice President added, "Having come from peer and customer nominations makes this award extremely gratifying. It indicates that we have earned the trust and respect of these people by providing quality solutions for designing competitive supply chains."
About SupplyChainBrain
SupplyChainBrain, the world's most comprehensive supply chain management information resource, is accessed year round through a wide range of ever evolving multi-media formats by hundreds of thousands of senior level industry executives. In addition to addressing the fundamental principles of supply-chain management, SupplyChainBrain identifies emerging trends, technologies and best practices, forward thinking ideas and cutting-edge solutions-and continues to write and report about these as they evolve and mature. – http://www.supplychainbrain.com
About LLamasoft
LLamasoft provides software and expertise to design and improve supply chain network operations. Supply Chain Guru® is the leading supply chain design and predictive analytics application available in the market today. It enables companies to model, optimize and simulate their supply chain operations, leading to major improvements in cost, service, sustainability, and risk mitigation. For more information, visit http://www.LLamasoft.com or contact info@LLamasoft.com.
LLamasoft Media Contact:
Bob Gallagher
VP Marketing
LLamasoft, Inc.
201 South Main Street, 4th Floor
Ann Arbor, MI USA 48104
Tel: 734-418-3119 x 115
Fax: 734-418-3138
bob.gallagher(at)LLamasoft(dot)com
http://www.LLamasoft.com
###