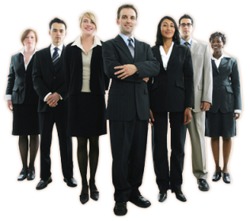 "Not only is the software completely user friendly, the program is adaptable and versatile, and by far some of the best customer service I have ever encountered"
Reston, VA (PRWEB) July 29, 2011
Bella Solutions announces web-based customizable franchise software. The online solution provides a low-cost and easy-to-use solution for new or established Franchisors or companies that need to manage multiple locations. Franchise software is essential for managing a successful Franchise business providing these key features:

Gives Franchisees the tools they need to easily manage their business improving the opportunity for increasing revenue and success.
Gives Franchisor complete and real-time visibility into all Franchisees.
Connects the Franchisor and Franchisees to improve communication and collaboration resulting in better run franchise businesses.
New Franchisee set up in minutes with pre-selected custom settings for consistency using Bella's Franchise Software.
Immediate control to turn off Franchisee access.
Branded for uniformity across all Franchisees.
Automated Royalty Reports.
Mobile access from iPad, iPhone, Droid phones and tablets for the Franchisor and Franchisee.
Company officials stated, "With a web-based solution Franchisors are now able to afford enterprise level customizable software to manage their business and easily roll out to all Franchisees. We work close with our customers to provide the optimal solution maximizing Franchisee revenues resulting in increased royalties."
For the Franchisee, Bella Franchise Software connects field resources in real-time to back office data, schedules, customer data and history. As a result, service is completed faster, more service requests are resolved on the first visit, and service tracking is improved, all of which reduce errors, enhance customer satisfaction, and increase profits. Franchisees save time and money by reducing paper work, errors, and running reports, therefore spend more time focusing on business.
About Bella Solutions:
Bella Solutions is a leading SaaS (Software as a Service) provider of Service Management Software for the Field Service Industry. Bella provides the ability to streamline business operations by providing CRM, Service Management, Scheduling, Equipment Maintenance, Employee and Vendor Management, Inventory Tracking, Invoicing, and Accounting entirely online. Bella is customizable with complete mobile access from iPhones, iPads, Android phones and Tablets.With more companies looking to reduce costs while increasing revenues, Bella Solutions customer base is growing rapidly by providing a low cost easy-to-use SaaS solution.
###