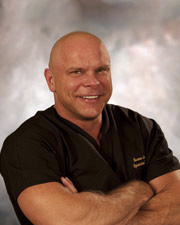 "NeoGraft will revolutionize hair transplantation because it is more efficient and involves no incisions, scars, or pain" according to Dr. Johnson.
Kennewick, Washington (PRWEB) August 01, 2011
NeoGraft, a new European medical device now available in the U.S., can dramatically improve hair transplant surgery for both male and female patients. Nouveau Jeunesse in Kennewick is one of the first medical practices in Washington State to offer NeoGraft to patients.
NeoGraft
The FDA-approved NeoGraft automates the surgical removal, collection, and placement of individual hair follicles, one at a time, eliminating the need for doctors to remove a large strip from the back of the scalp (a procedure known as a linear-harvest Follicular Unit Transplant or STRIP FUT). The targeted removal of individual hair follicles is known as "Follicular-Unit Extraction" or FUE, is a minimally-invasive microsurgical procedure that has been available for several years, but until now has been too time-consuming and costly for many patients.
NeoGraft is an exciting new breakthrough for hair loss patients allowing more men and women to take advantage of the benefits of no-scalpel/no-stitch FUE hair transplants," said Dr. Mark Johnson, M.D., Ph.D., one of the first doctors to perform hair transplantation with the NeoGraft device in the state of Washington. "FUE has been an extremely effective surgical procedure that allows for the precise, artistic placement of new hair follicles to recreate a full and natural-looking hairline, while reducing recovery time and eliminating the unsightly linear scar associated with traditional hair transplants."
Hair Loss in Men and Women
Over 40 million men suffer from hair loss, 40% of men have noticeable hair loss by age 35 and 65% by age 60.
For many men, hair loss is inevitable. It is a hereditary condition that increases with age. These genes may be passed from either the maternal or paternal side.
Approximately 21 million women suffer from hair loss, 40% of women have noticeable hair loss by age 40.
The reasons for hair loss in women often have to do with heredity. Other reasons include hormonal changes, stress, illness, and poor nutrition.
Benefits of NeoGraft
According to Dr. Johnson the key benefits of FUE surgery performed with NeoGraft are:

Least invasive procedure for hair transplantation, patients feel little to no discomfort
No unsightly linear scar or numbness where the donor hair is harvested
No stitches or staples
Shorter, more comfortable recovery
Less activity restrictions after surgery, patients can typically go back to work the next day
Very short haircuts are possible after surgery
Transplants roughly twice as many hair grafts as manually performed FUE surgery
Cuts the cost of treatment by as much as half as it reduces the need for additional
Surgeries
"Until now, FUE-type hair transplants were labor-intensive and time consuming, which meant that patients had to undergo long multiple surgeries to get the desired effect," Dr. Johnson said. "Now that a more efficient automated device is available, doctors can double the number of grafts transplanted per session or shorten procedure times, saving patients both time and money."
See how NeoGraft works in this short video.
Nouveau Jeunesse is offering an introductory price of $5 per FUE for the first 20 people who sign up for this service. The special price will remain effective for these patients until all treatments are finished for them.
Nouveau Jeunesse Rejuvenative Medicine provides treatment designed to make you feel and look younger. We provide the finest health and medical aesthetic services using innovative procedures not available anywhere in the Pacific Northwest. Call us today @ 509-736-9989 or http://www.findnewyouth.com
Video Tour of Nouveau Jeunesse
###