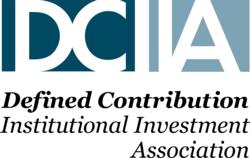 Washington, DC (PRWEB) August 01, 2011
Today the Defined Contribution Institutional Investment Association (DCIIA) is releasing a new research report entitled "Plug the Drain: 401(k) Leakage and the Impact on Retirement." The report documents the negative impact of leakage factors such as cashouts, hardship withdrawals, and loans on defined contribution plan participants' likely retirement income adequacy. It finds that plan leakage can reduce by more than 14 percentage points the probability that low-wage participants will successfully be able to replace most(1) of their income in retirement after 31-40 years of plan eligibility. As such, DCIIA suggests that plan sponsors seek to reduce leakage by encouraging new employees to rollover assets from prior employers' plans, taking steps to retain retirement assets, and modifying current practices involving plan loans and hardship distributions.
"When it comes to American workers' retirement income adequacy, policymakers, plan sponsors and the industry has tended to emphasize successfully enrolling eligible employees in their 401(k) plans at robust levels—and that's critical to building retirement income," says Lori Lucas, the chair of DCIIA's Research & Survey Committee. "Our new research underscores the importance of going a step further to encourage employees and retirements to retain assets in the DC plan."
This new research report builds on a joint research report that DCIIA produced with the Employee Benefit Research Institute (EBRI) entitled "The Impact of Auto-enrollment and Automatic Contribution Escalation on Retirement Income Adequacy," and the DCIIA companion report, "Raising the Bar: Pumping Up Retirement Savings," which were published last fall. The core message of these prior research reports is that auto-enrollment and auto-contribution escalation in 401(k) plans—depending on how they're implemented and used—can result in a material improvement in retirement income replacement, especially for low-income workers.
In this new study, Lucas explains, "We worked with EBRI to apply the same retirement modeling approach used earlier to study the impact of leakage on retirement savings. Not surprisingly, leakage has the potential to derail retirement income readiness of workers." Lucas went on to note that "contrary to many commonly held assumptions around the impact of loans, the DCIIA research report identifies cash outs and other pre-retirement distributions to be the most harmful elements of leakage from the defined contribution system." The analysis finds that 401(k) plan cashouts can reduce the probability of participants successfully replacing most of their income in retirement within the 401(k) environment by more than 5 percentage points; for hardship withdrawals the reduction can be as high as nearly 3 percentage points.
In combination, DCIIA research efforts have helped underscore the impact that plan sponsor and policy makers can have on likelihood of successful outcomes in the retirement savings system. According to DCIIA's Executive Director, Lew Minsky, "Plan sponsors and policy makers can have a big impact on the retirement outcomes of American workers. DCIIA is committed to improving outcomes in the defined contribution system by encouraging the use of plan designs that include a robust implementation of auto features, and by developing strategies that will reduce the leakage of assets from the savings system."
The DCIIA report provides DCIIA's recommendations for policy makers as well as practical recommendations on steps plan sponsors can take now to prevent retirement savings leakage. These recommendations include:
DCIIA Recommendations for Policymakers

Cashouts: Reduce access to defined contribution balances by terminated participants. For example, instead
of allowing cashouts automatically upon termination, plans should restrict cashouts to those in need (similar to in-service hardship withdrawals).

Hardship Withdrawals: Eliminate the six-month contribution suspension requirement for hardship withdrawals. This action may decrease the potential impact, especially given possible participant inertia when it comes to
re-instating plan contributions.

Loans: Implement limits on loan-taking and allow post-termination repayment of loans. While EBRI's analysis finds that loans do not appear to have a meaningful negative impact, DCIIA believes that limits may be desirable to prevent defaults by participants upon termination. At a minimum, policymakers should encourage plan sponsors to permit post-termination repayment of loans.
DCIIA Recommendations for Plan Sponsors

Actively promote the benefits to new employees of rolling over existing balances from former employer's plans into their new employers' plan, possibly as part of the new hire orientation; encourage ways to simplify and automate this process.
Encourage retired employees to leave assets in the plan through communication efforts and through plan design (e.g., by allowing more flexibility around partial distributions).
Facilitate rollovers by offering streamlined, online rollover options.
Automatically restart contributions after the statutory six-month suspension period.
Target communication messages to employees' with hardship withdrawals to encourage restarting contributions in the plan.
Reduce the number of loans allowed and/or restrict the available loan balance.
Allow loan payments after termination.
The full report, "Plug the Drain: 401(k) Leakage and the Impact on Retirement." is available online at http://www.dciia.org.
(1) Successful income replacement is defined here as replacing at least 80% of income in retirement. Projections are provided in real terms and include Social Security.
About DCIIA
The Defined Contribution Institutional Investment Association (DCIIA) is a non-profit association dedicated to enhancing the retirement security of American workers. To do this, DCIIA fosters a dialogue among the leaders of the defined contribution community who are passionate about improving defined contribution plan design. DCIIA members include investment managers, consultants, law firms, record keepers, insurance companies, plan sponsors and others committed to the best interests of plan participants. http://www.dciia.org
###