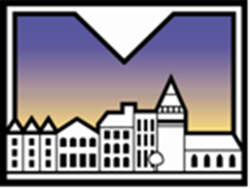 Herndon, VA (PRWEB) August 04, 2011
McGrath Real Estate Services, Inc. was founded over 30 years ago by Foreign Service couple Peg and Ed McGrath. After years in the Foreign Service and many overseas assignments the McGrath family returned to Northern Virginia with a unique understanding of the challenges associated with owning and managing real estate while balancing work that requires international travel with a family. Inspired to help others in the same situation, McGrath Real Estate Services, Inc. was founded.
Now decades later McGrath Real Estate is still a family owned firm run by James and Timothy McGrath, Peg and Ed's two sons. The firm now manages over 650 properties in Loudoun, Fairfax, Alexandria City and Arlington counties and is a leader in the Northern Virginia property management industry. The company is constantly exploring new ways to innovate and grow including delving into the Northern Virginia real estate market, developing smart phone applications and employing cutting edge technology in the field among many others.
In the past several years, McGrath Real Estate has emerged as the trusted choice for any real estate needs. Offering property management, listing and buying services while still maintaining their family owned identity allows those searching for real estate in the Northern Virginia area to get the highest quality service while feeling like more than just a commission. McGrath Real Estate strives to make each and every client feel as part of the McGrath family.
About McGrath Real Estate Services:
McGrath Real Estate Services has served the Northern Virginia region since 1976 as an expert in property management and real estate sales. There has been a concerted effort on the part of on the McGrath Real Estate team to combat the consistent poor news coming from the real estate market. McGrath continues to combat the shaky Northern Virginia housing market providing a feeling of hope to future home sellers and buyers. For more information please visit http://www.McGrathRealEstate.com.
# # #