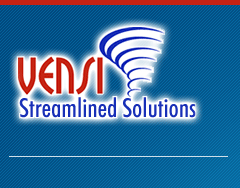 "When it comes to reporting fraud and waste in Philadelphia, I'm proud to say that we now have an app for that" - Alan Butkovitz, Philadelphia City Controller
Buffalo Grove, Il (PRWEB) August 03, 2011
Recognizing the value of using advanced technology to engage citizens, The Office of the Philadelphia City Controller contracted Vensi to develop a custom application that enables ordinary citizens to actively identify and report misconduct that costs the city thousands (possibly millions) of dollars. Cities and states that seek to save money, more effectively manage costs, and leverage the efforts of the entire community can take a page out of Philadelphia City Controller Alan Butkovitz's book.
Vensi's developers were charged with designing a mobile application that had a robust and comprehensive feature set while ensuring the interface was simple and intuitive so it would encourage citizen engagement; it also had to be very cost-effective and easy to deploy.
"The potential of this mobile application is enormous," Vensi's CEO, Kranti Kambhampati explains. "More and more organizations are looking to reduce waste and cut spending, and this mobile app could work on the local, state and national level. Governors, Senators, Mayors, Representatives and other public figures (even Presidents) could greatly benefit from using this mobile app to activate, coordinate and communicate with their constituents and get more immediate feedback on urgent issues."
The response since implementing Vensi's mobile app has been overwhelmingly positive…"When it comes to reporting fraud and waste in Philadelphia, I'm proud to say that we now have an app for that", says Butkovitz. "Like any investigative unit of government, we oftentimes rely on the public to help us identify waste and fraud in city government. It is critically important for government to be on the same technological page as our citizens."
The Philadelphia City Controller's Office and Vensi are currently working on the development of an Android version of the Watchdog app.
Vensi, a Buffalo Grove, Il (Chicago)—based mobile development firm, asserts that it can build the app for other communities and organizations seeking cost-effective rapid response mobile technology solutions. The app has GPS functionality to determine the location of any incident, so the user can choose to provide position information without having to know the exact address or reveal their location if they do not wish to do so. Additionally, the app has the capability to include video and photo evidence with the incident report. Citizens who choose to report, can do so anonymously without risking exposure of their email address, phone number, or any aspect of their identity.
Vensi designed and built both the client (mobile device) side of the application with which the users interact as well as the back-end (server side) functionality. The entire process creates a streamlined and efficient system for the Controller's Office to keep a finger on the pulse of the city while minimizing deployment and operating costs. This customized mobile app was successfully implemented for the City of Philadelphia, but Vensi is ready to help other agencies and organizations take advantage of the cost-savings and consumer engagement promoted by this kind of mobile application.
The myriad uses of this powerful mobile app could include the ability for citizens to report crimes and suspicious activities to local, state and federal law enforcement agencies...Interestingly, Vensi is also talking with other agencies about creating an app that will enable users to report police brutality incidents to an internal investigative unit that acts as a watchdog for police misconduct.
For more information, contact Victor Gamez at info(at)vensi(dot)com, call toll free at (800) 604-2030, or visit vensi.com
###