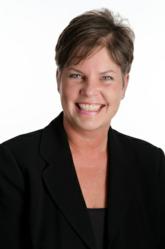 Cyndi personifies the best in knowledge and personal service and we are thrilled to have her on board.
Minneapolis, MN (PRWEB) August 17, 2011
White Oaks Wealth Advisors and Intrinzia Family Office of Minneapolis, MN announces the promotion of Cyndi Castle to Vice President of Family Office Services. Ms. Castle recently served as Director of Client Services for Intrinzia Family Office, an independent business unit of White Oaks Wealth Advisors, Inc.
Castle manages the Family Office client service relationships and communications, and specializes in providing investment oversight services. Sharon Bloodworth, President says: "This is a recognition of her natural leadership skills and her compassion and expertise in understanding the needs of our family office clients". Bob Klosterman, Founder and CEO remarked that "the Intrinzia Family Office unit is a key part of our long-term strategy to meet the needs of individuals desiring unique, tailored services to simplify the lives of high net worth clients. Cyndi personifies the best in knowledge and personal service and we are thrilled to have her on board."
Cyndi is committed to providing strong leadership and dedicated to helping grow the Family Office. She adds, "I look forward to leading our Family Office and providing a unique and high level of service for our clients."
White Oaks Wealth Advisors Inc is a private, fee-only wealth management and family office firm within Minneapolis, MN that specializes in simplifying the complexities of wealth for upper net worth individuals. The firm offers an advisory team with over 60 years of experience in areas such as retirement planning, investment advice and management, family office services, estate planning, tax planning, stock option exercise, charitable gift planning, qualified plan distribution planning, and many other issues that individuals face in meeting and achieving their financial security goals. White Oaks Wealth Advisors, Inc. has been honored by having team members listed on the "Top 250 Financial Advisors" by Worth Magazine, Top Dog's by Bloomberg Wealth Manager, "5 Star Advisor" by Paladin Registry, "WiserAdvisor.com", "Best 150 Advisors for Doctors" by Medical Economics and "100 Top Advisors" by Mutual Funds Magazine.
###