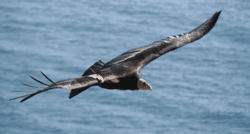 Oakland, California (PRWEB) August 19, 2011
On Friday, August 19, 2011 The Bay Area's Oakland Zoo will begin a new wildlife conservation effort aimed at saving species in the wild. Each visit a guest makes to the Zoo will result in a twenty-five cent donation to conservation. Guests will each be given a special voting token when they enter the zoo. The token can be used for voting at the conservation station located in the Zoo's Flamingo Plaza. The votes will determine how much funding will go to each project. Zoo visitors may vote to help protect chimpanzees in Uganda, conserve African elephants in Kenya, or keep the California condor alive in the wild. "It is exciting to be part of the evolution of zoos as they emerge into true institutions for conservation action. Quarters for Conservation will greatly increase our capacity to support animals in the wild. Visitors can now feel a sense of connection and pride knowing they are saving wildlife with each visit to the Oakland Zoo," said Amy Gotliffe, Conservation Manager at Oakland Zoo.
***Media Advisory***
On Friday, August 19 from 11:00am – 1:00pm, Oakland Zoo's Conservation Manager, Amy Gotliffe, will be available for interviews and comments regarding the new Quarters for Conservation program. Conservation stations will also be featured in the Zoo's Flamingo Plaza, offering fun, interactive, and educational activities. To set up an interview, please contact Nicky Mora, Senior Manager, Marketing/PR at (510) 632-9525, ext 130 or email nmora@oaklandzoo.org.
****
About the Conservation Projects:
Chimp-in-tree-cherie-15_webThe Budongo Snare Removal Project helps protect chimpanzees in Uganda. This project provides a solution to poaching by sponsoring snare removers and educators, and by offering nanny goats to ex-poachers as an alternative source of food and income.
"The unique opportunity that Oakland Zoo has given us is the long term vision of saving chimpanzees by progressively eliminating the threat of hunting," said Fred Babweterra of The Budongo Snare Removal Project. "It has been a truly amazing story of a project that simply started as a snare removal campaign but later led to the development of other valuable campaigns including creation of wildlife clubs in schools and provision of nanny goats for the ex-hunters associations. The generous and consistent support from you has created a solid foundation for this programme and there is no doubt that this has been the most successful conservation campaign in the twenty year history of BCFS."
amboseli-elephants-webThe Amboseli Trust for Elephants helps conserve African elephants in Kenya. This renowned program is aimed at increasing our knowledge of African elephants and ensuring their long-term conservation. Through their efforts, every elephant in Amboseli National Park has been identified, named, and studied.
"In my experience the Oakland Zoo is one of the few zoos that truly puts its heart and soul into the belief that zoos should be working towards the conservation of animals in their natural habitat," said Cynthia Moss, Director of Amboseli Trust for Elephants. "That goal is expressed in their support of in situ conservation in places such as the Amboseli ecosystem in Kenya where I have been working since 1972. The Oakland Zoo has been funding our studies of wild African elephants in Amboseli since 1988 and that support has been crucial in making the Amboseli Elephant Research Project the longest-running, continuous study of individually known, free-ranging elephants anywhere in the world. Oakland's new campaign - "Quarters for Conservation" - is a brilliant idea for extending their support to new projects as well as assuring that the current projects are well funded. We at the Amboseli Trust for Elephants salute the Oakland Zoo for once again thinking out of the box and the bars."
CondorOverCoast_Joe-Burnett_webThe Ventana Wildlife Society Condor Project helps keep the California condor alive and in the wild. This innovative project collects thin-shelled eggs laid by ill condors, and replaces them with viable captive-bred eggs, treats lead-poisoned birds, and monitors the safety and health of each condor through radio telemetry.
"Ventana Wildlife Society is honored to be one of three organizations benefitting directly from Oakland Zoo's Quarters for Conservation program and we applaud the Oakland Zoo for their commitment to helping endangered species like the California Condor, said Joe Burnett, Senior Wildlife Biologist at Ventana Wildlife Society. "We are very excited at the possibility of the Oakland Zoo becoming a more active partner in the condor recovery program in helping us treat sick/injured wild condors at their veterinarian hospital."
ABOUT OAKLAND ZOO:
The Bay Area's award-winning Oakland Zoo is home to more than 660 native and exotic animals. The Zoo offers many educational programs and kid's activities perfect for science field trips, family day trips and exciting birthday parties. Nestled in the Oakland Hills, in 500-acre Knowland Park, the Zoo is located at 9777 Golf Links Road, off Highway 580. The East Bay Zoological Society (Oakland Zoo) is a nonprofit 501(c)3 organization supported in part by members, contributions, the City of Oakland and the East Bay Regional Parks. For more information please visit our website at http://www.oaklandzoo.org.
The East Bay Zoological Society EBZS is celebrating 75 years. The society has managed and operated both the Zoo and surrounding Knowland Park for the City of Oakland since 1982. Under its management, the Oakland Zoo presents an award-winning experience for visitors, fosters knowledge and understanding of animals and the environment through educational programs, and has earned national awards and international acclaim for its animal management and endangered species programs. Over the years, exhibit by exhibit, the Oakland Zoo has been reinvigorated and revitalized, making it a place where animals thrive and visitors enjoy. For more information, please visit our website at http://www.oaklandzoo.org.
###