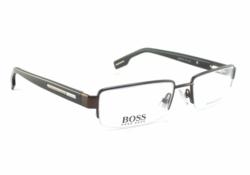 London, UK (PRWEB) August 23, 2011
The X Factor is back on UK screens and for the owners of London based online glasses firm SpecsPost these are happy days, with sales again set to soar. "During the months when the X Factor show is live on our screens in the UK, sales always rise, giving us some of our best month…. but we can't put our finger on why this is," says David Cregor, founder of SpecsPost.
Like many other retailers specialist online glasses company SpecsPost benefits from the influence and power of fashion trends promoted by celebrity. Some consumer trends are much easier to follow and explain. For example the release of Harry Potter and The Deathly Hallows Part 2 film saw the sale of round 'Potter' style metal glasses increase fivefold over the first month of hitting UK cinemas.
The 2011 Apprentice season went one further and afforded a double boost for SpecsPost and online glasses sales. Firstly the Apprentice featured Gavin Winstanely, a Liverpool based online glasses entrepreneur, who whilst ultimately unsuccessful on the series, had a very positive effect of increasing awareness of online glasses firms as an option for buying prescription glasses. The glasses theme was then reinforced by the antics of the quirky, nerdy and highly likeable glasses wearing Tom Pellereau. Tom went on to win the series and in parallel, geek chic and nerdy glasses sales received a massive boost.
So back to the X Factor, this one is rather more difficult to explain. There have been no glasses wearing judges, no significant glasses wearing contestants (although in 2010 Aiden Grimshaw wore a pair of oversized geek glasses for one performance before promptly exiting the show.) Yet whenever the X factor is on, SpecsPost's on line glasses sales go up. "Can anyone explain this? So far the link has eluded us….. whatever the cause, we love the X Factor and the effect it has on glasses sales….We hope It's only a matter of time before we get a glasses wearing finalist and maybe even a winner….. who knows what impact that will have on our bottom line!" says Charlotte Moore, Marketing and Merchandising Manager, SpecsPost.
The statistics for online glasses are fascinating. The last Mintel report on the optical sector showed online prescription glasses making up around 5% of total UK glasses sales. Many believe that this figure has now at least doubled and will double again by 2013. With up to 70% off high street prices, there is no difficulty in understanding the pattern as glasses wearers increasingly elect to buy glasses online rather than on the high street. However trying to predict fashion and social media trends translating through to glasses sales is rather more akin to The X Files rather than The X Factor.
SpecsPost was set up just over 2 years ago during the height of the financial crisis. Founder David Cregor a qualified dispensing optician and his business partners felt that with household budgets being squeezed from all sides, there was a need for a firm offering both budget and designer glasses at prices significantly below both the high street and the other online retailers who at the time offered mainly either low quality eyewear products, poor service or very few designer brands. From new start up, SpecsPost has gone from strength to strength, having to move 3 times in the last 24 months to accommodate the growth. As well as it's core online business, SpecsPost also has strategic partnerships with major firms such as the Daily Mail and also provides glasses to the staff of blue chip corporates such as Nationwide Building Society, First Direct and HSBC.
###